Instagram model among six killed in Arizona golf course plane crash, officials say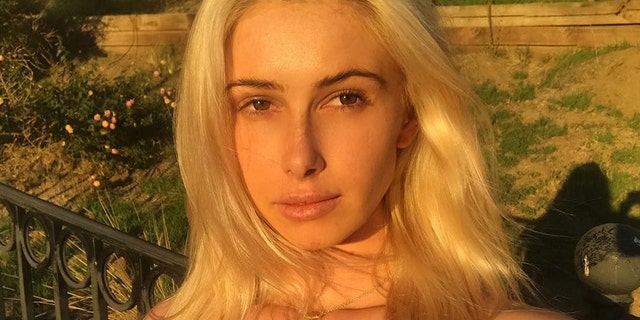 An Instagram model was reportedly one of six people who died in a fiery plane crash on an Arizona golf course earlier this week, officials said. Authorities released the identities of those who were killed on Wednesday.
Model Mariah Sunshine Coogan, 23, along with Erik Valente, 26, James Louis Pedroza, 28, Anand Anil Patel, 28, Helena Lagos, 22, and Iris Carolina Rodriguez Garcia, 23 all died in the fiery crash, Scottsdale police said.
The small plane, which was a Piper PA-24 Comanche, an official said, crashed at 8:45 p.m., shortly after takeoff, on the Champions Course located north of the Scottsdale Airport.
6 DEAD WHEN ARIZONA PLANE CRASHES SHORTLY AFTER TAKEOFF
Coogan, who had more than 27,000 Instagram followers, attended Cardinal Newman High School in California before leaving during her junior year to become a model, according to The Press Democrat. Her mother, Stacey, who previously confirmed the death to the outlet, described her daughter as "a bright light."
"She's been such a great child to have," Stacey said. "I mean, she's my first, and her middle name is Sunshine, and she has proven that name because any room she walks into, she smiles and brightens the whole room. I'm going to miss her so much."
"It's just going to be very hard not having her in our life," Stacey continued.
The group was headed for Las Vegas before the crash, The Press Democrat reported.
AT LEAST 257 DEAD IN ALGERIAN MILITARY PLANE CRASH AS WITNESS REPORTS VICTIMS JUMPING OUT OF AIRCRAFT
Coogan was "eager for adventure," according to her high school principal, Graham Rutherford, who spoke to The Arizona Republic. He said she liked horses and described her as someone who was easy to talk to.
"She got on well with many students, too," Rutherford said.
A shared social media video Coogan reportedly took while on the plane before the crash occurred appeared to show her and others onboard. The video was accompanied with a hashtag of #VEGASLETSGO.
The National Transportation Safety Board is investigating the crash.
Fox News' Travis Fedschun and The Associated Press contributed to this report.