Inmate escapes Wash. jail by swapping identities with another inmate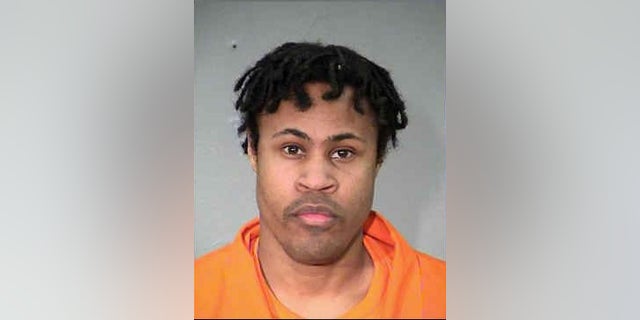 NEWYou can now listen to Fox News articles!
Authorities say an inmate at the Clark County Jail has escaped after posing as another inmate scheduled to be released.
The Clark County's Sheriff's Office said in a news release that 30-year-old Michael Diontae Johnson escaped the jail Thursday morning by working with the other inmate to switch identities.
Authorities didn't say how the inmates switched identities.
The sheriff's office says Johnson was in jail facing charges of harassment, assault, intimidating a witness and bail jumping. He has kidnapping and assault convictions in Arizona and was serving time on those charges when brought to Clark County to stand trial for local charges.
The release says Johnson is black, 5 feet 4 inches tall, 140 pounds and has black hair and brown eyes.
Local and federal authorities are searching for him.