Infant's casket found on sidewalk dumped by South Jersey funeral home employee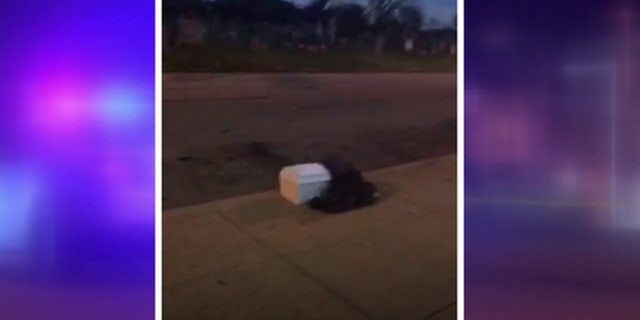 NEWYou can now listen to Fox News articles!
The mysterious small coffin found on a North Philadelphia sidewalk Monday night that contained some embalmed remains came from a funeral home in South Jersey.
That's according to Philadelphia Police Capt. Malachi Jones, who would not name the funeral home nor the town.
He did say a funeral home employee dumped the small white casket on the 3000 block of W. Clearfield Street, which passers-by found the on the sidewalk across from Mount Vernon Cemetery shortly after 9 p.m.
Jones said it's believed a three or four-month-old child was to have their funeral last Thursday and was buried.
PIT BULL MAULS TEXAS BOY, ATTACK CAUGHT ON VIDEO
However, before the funeral, the latch on the casket broke so the funeral home transferred the body to another casket and forgot about the organs in the first casket.
FOX 29 News has reported the lid appeared to be pried open because the screws were freshly loosened, inside was a plastic bag with internal organ tissue, and police called the Medical Examiner's Office.
Apparently, the funeral proceeded.
Click here for more from Fox 29.