Indiana woman serving life sentence gets 65 years for husband's murder, may be tied to more crimes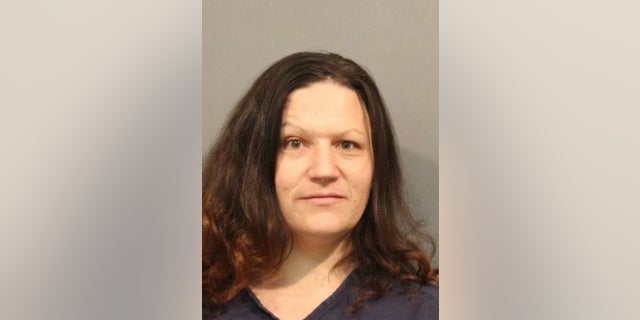 NEWYou can now listen to Fox News articles!
An Indiana woman already serving a life sentence for killing her lover was sentenced to 65 years in prison on Wednesday for also killing her husband.
Kelly Cochran, 35, of Hobart, said in a Lake Superior County courtroom that she accepted she would most likely spend the rest of her life in prison.
"I will die in prison. I've accepted that fate," Cochran said.
Cochran pleaded guilty in April as part of a plea agreement in the killing of her husband Jason Cochran, 37, the Chicago Tribune reported. She admitted injecting him with a lethal dose of heroin and choking him in February 2016.
WOMAN WHO INJECTED HUSBAND WITH LETHAL DOSE OF HEROIN MAY HAVE KILLED 9 OTHERS, SERVED LOVER'S REMAINS AT BBQ
Her late husband's family wrote in a statement they would "never forgive" the woman for "having her husband cremated after he died, against his and their wishes." The family also called her a "very, very evil person."
Cochran was already serving a life sentence for killing and dismembering another lover, Chris Regan, who vanished in 2014, Indy Star reported. The additional 65 years in prison is consecutive to the life sentence.
Cochran and her husband made a "pact" that they would kill anybody they cheated on each other with. Cochran admitted she and her husband lured Regan inside their home, shot him and dismembered him, before dumping his remains in the woods.
She was sentenced to life in prison in May 2017 in connection with Regan's death. But Cochran said she was angry at her husband and killed him as revenge for murdering Regan, court documents show.
LAS VEGAS GUNMAN STEPHEN PADDOCK RANTED ABOUT FEMA CAMPS, WACO BEFORE CONCERT MASSACRE, WITNESSES SAY
As part of the plea deal, Cochran will not be charged "with other crimes in Lake County."
Cochran is the subject for an upcoming documentary called "Dead North," set to air on May 28 and May 29 on Investigation Discovery. The documentary probes other possible murders that may be linked to Cochran. Cochran's family told investigators she may have killed as many as nine people and buried their bodies throughout the Midwest.
Her friends and family also told investigators the stomach-churning tale of how Cochran allegedly served Regan's remains to her neighbors at a barbecue.