Indiana woman, girlfriend used marijuana as incentive for boy's behavior, court records show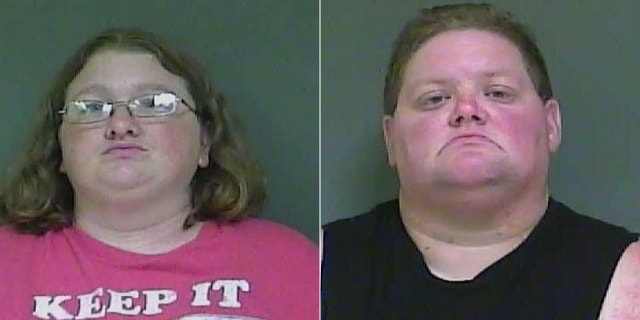 An Indiana woman and her girlfriend gave her son marijuana dozens of times in the last three months as a reward for the boy's good behavior, court records stated.
Susan Glascock and Melissa Burton, both 36, were charged with child neglect after the boy told police he was being rewarded with marijuana for his good behavior and had the drug taken away when he was behaving badly, FOX59 reported.
Police began investigating the family on June 25 when officers responded to a disturbance at the home in Greenfield. Glascock was upset about the amount of money the boy and his mother, Burton, was receiving by selling video games, court documents stated.
CALIFORNIA MOM FOUND AFTER FLEEING HOSPITAL WITH BABY WHEN CHILD TESTED POSITIVE FOR DRUGS, POLICE SAY
The boy attempted to intervene during an argument between the two women when Glascock pushed him to the ground and pinned him down.
The boy escaped and punched Glascock before running away, according to the report.
The boy's grandfather later spoke to police and said his grandson was "in a terrible living condition and needed to be removed." He added the boy had drugs given to him.
The boy told police he was given marijuana when he "did something good" or "ground him from marijuana" when he misbehaved. The couple also taught him out to roll a joint, court documents stated.
Burton's son said he was given marijuana at least 50 times in the last three months. The women also admitted to giving the boy marijuana.
The women were arrest and later released on $1,000 bond each. Glascock also faces a battery charge.