Indiana teen to get college degree before she even graduates high school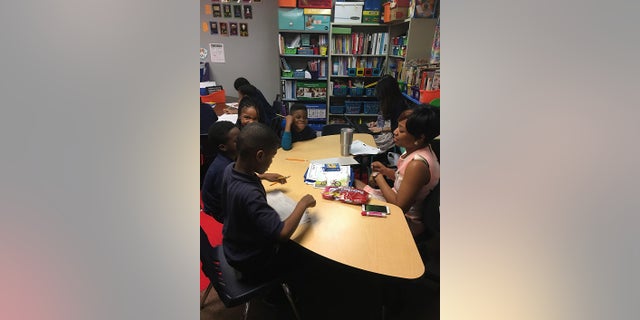 NEWYou can now listen to Fox News articles!
A high-school senior from Indiana will graduate college on May 5, then receive her high school diploma two weeks later.
Raven Osborne, 18, is a student at 21st Century Charter School in Gary, Indiana, but has also been taking college classes part-time since she was a freshman, according to USA Today.
She'll receive a bachelor's degree in sociology with a minor in early childhood education from Purdue University Northwest.
Osborne completed her college degree by enrolling in year-round classes at her local community college, taking online courses and attending Purdue University Northwest for two years, according to CBS News.
AMERICAN FLAG FLAP FORCES VIRGINIA HIGH SCHOOL STUDENTS TO SHOW THEIR PATRIOTISM
Osborne said that she paid "absolutely nothing" for her college education – a charter school covered the costs through state funding.

The school requires students to take college courses, but Osborne will be the first to receive a bachelor's degree while still registered, according to the Big Ten Network.
Next for Osborne is employment. Osborne has recently been hired by the charter school as an early interventionist with elementary-age children. She is slated to begin in the fall.
IS THIS THE FUTURE OF COLLEGE: ONLINE CLASSES, BUT NO DEGREE