Indiana man reportedly pistol whips friend of 50 years in dispute over Bruno Mars song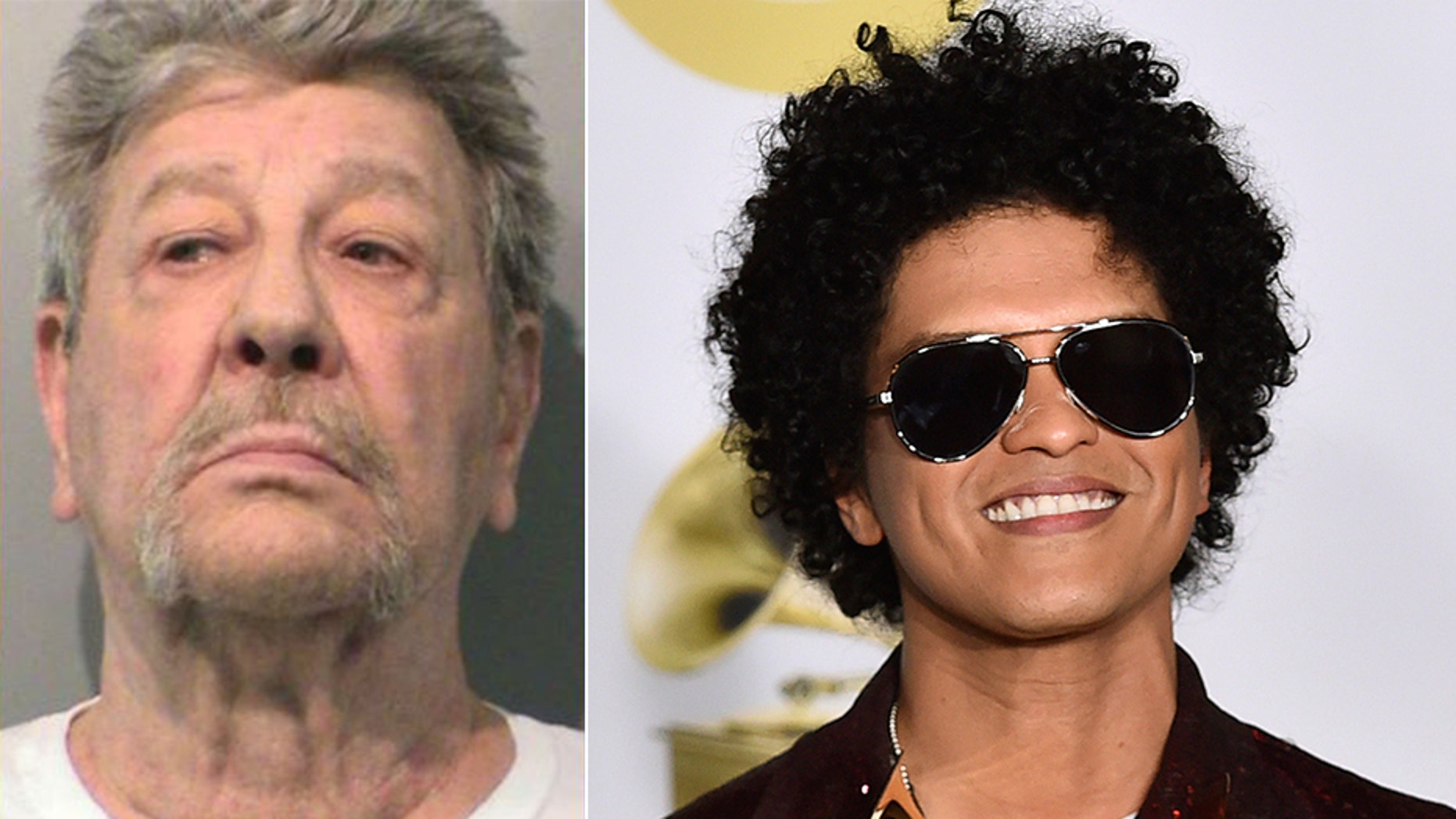 From 'Locked Out Of Heaven' to just plain locked up, a decades-long friendship between two Indiana men may reportedly be over because of… a Bruno Mars song.
Roger Washburn, 71, is facing a battery charge after allegedly pistol-whipping his friend during a dispute over whether or not the popular artist was singing a song being played at Washburn's home Friday in Greenwood, the Indianapolis Star reported.
The Johnson County Sheriff's Office said they received a call from a man who said Washburn, him and a third person were listening to music when the incident unfolded.
The man, who reportedly told police the trio have been friends for five decades, said Washburn disputed the other man's claim that a song being played was performed by Bruno Mars.
When Washburn was shown evidence proving him to be wrong, the man said, the two friends got into an argument and Washburn pulled out a gun. The caller was then allegedly pistol-whipped – with the gun going off as a result -- after calling Washburn an expletive, the man told the Indianapolis Star.
A police report viewed by the newspaper said when officers visited the home later, Washburn admitted to striking his friend in the face with a .38 revolver and was jailed on suspicion of battery and criminal recklessness with a deadly weapon.
The victim, the police report stated, suffered "a small gouge on his right cheek, blood on his pants, shirt and a red abrasion on his right forearm," according to FOX59.
It was not immediately clear which Bruno Mars song started the dispute.