Indiana couple locked 4 kids in basement for hours without food, forced them to urinate in bucket, cops say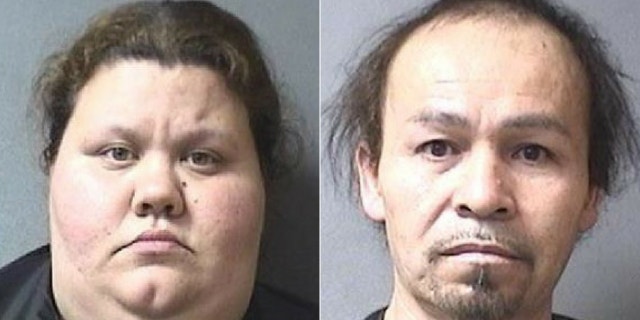 An Indiana couple locked their four children in a basement for hours at a time without food, water or a bathroom, forcing them to urinate in a bottle or bucket, police said.
Connie Campos and her husband, Javier Campos, who had previously been deported, were arrested over the weekend after authorities said the couple had been abusing the children for months at their home in Anderson. The mother admitted to FOX59 that she abused her children, who are all under 15.
"I locked my kids in the basement. I did not do it to hurt them, but I was trying to do it because I did not want them to make a big mess when I was gone," Campos told the station. "I am faced with a level six felony of neglect to my kids, which I understand. I made mistakes."
The alleged abuse reportedly began when one of the children was caught stealing food in the house. Campos then allegedly put the children in the basement at night and secured the door with a large barn lock. Another child with cystic fibrosis was locked in a bedroom, the children told investigators.
Campos said her husband came up with the idea.
"I did not think nothing wrong with it really, but I should not have gone along with is so easy," she said. "I did not like the basement. I did not go down there very much."
The children were forced to urinate in a bucket or bottle left in the basement, court documents stated. They were also forced to wait to be fed despite being hungry.
Javier Campos also faces a molestation charge, though he denied any wrongdoing to FOX59. He also has a violent past and was arrested for neglect in 2013. U.S. Immigration and Customs Enforcement were contacted about Campos after the recent arrest.
Both parents are charged with felony neglect.
Connie Campos said abusing her children was the "biggest mistake" of her life.
The children were placed with a family member after being rescued.