Indiana armed robber meets gas station clerk armed with hot coffee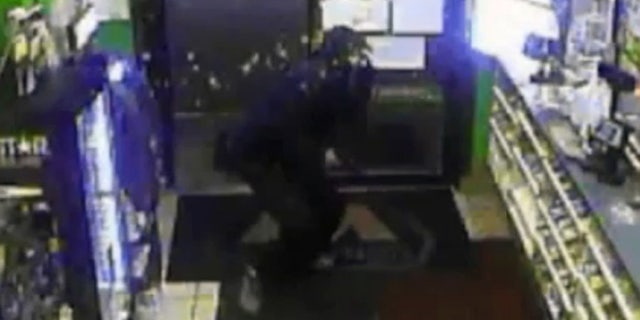 NEWYou can now listen to Fox News articles!
An armed robber at a gas station in Indiana got his coffee fix Sunday at around 6 a.m. after he entered the station with his gun drawn and was promptly splashed in the face with a cup of piping-hot coffee that was freshly brewed.
Surveillance video from inside the Marathon gas station in Muncie show the suspect entering the store and, before even saying a word, getting doused by an unnamed clerk at the station.
Brian Campbell, from the Muncie Police Department, told Fox 59 that, although in this case the suspect fled, he would advise not confronting an armed robber and rather "comply with their demands, especially for money."
"It's not worth being injured or possibly killed over," he said.
Authorities in the town are consulting security cameras at the location and are searching for the suspect.
Fox 59 summed up the encounter. "The gunman took off empty handed, but he did get a hot cup of coffee to the face and most likely a few coffee stains, all on the house."