In Yosemite first, climber scales El Capitan without ropes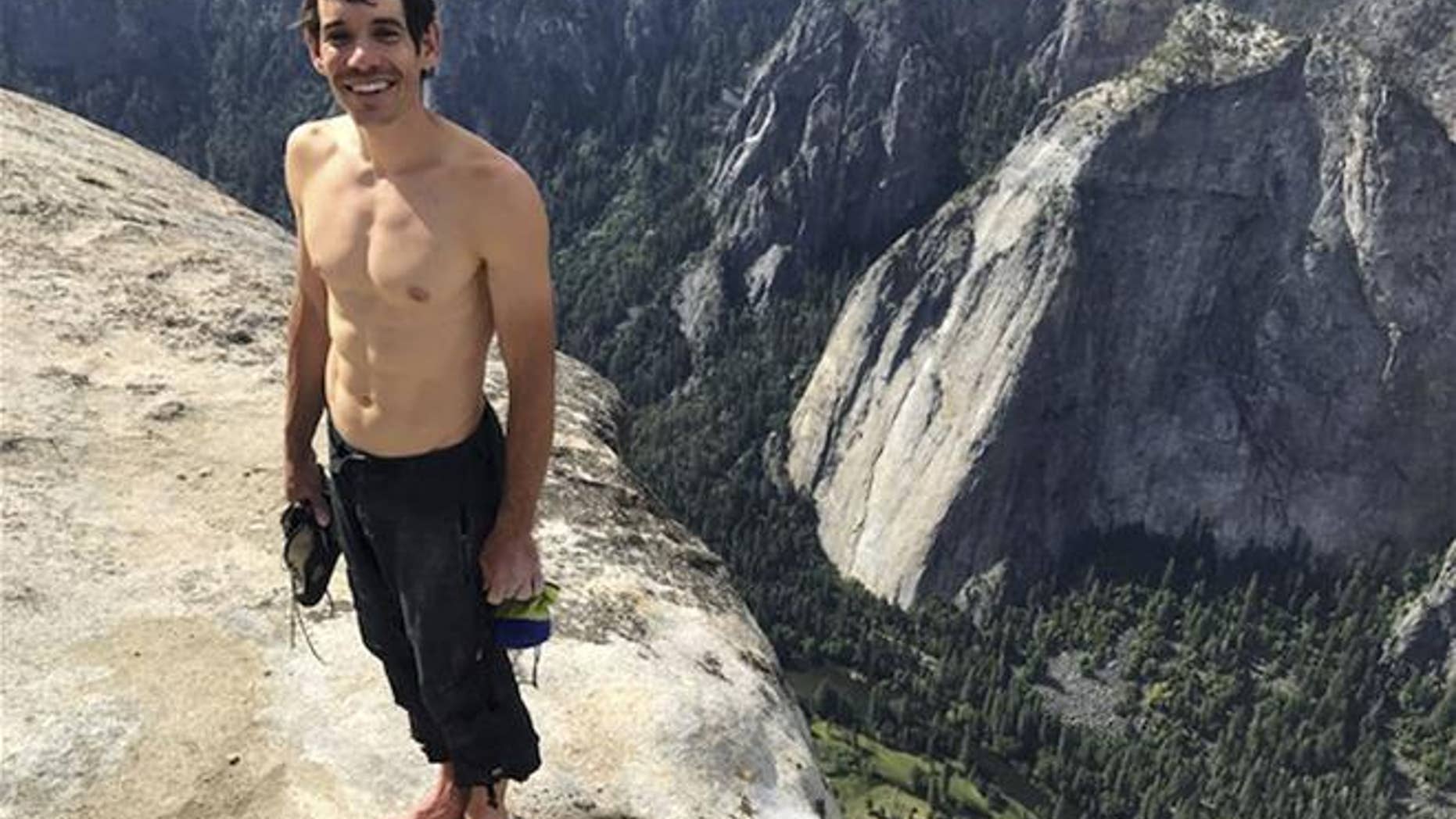 A California rock climber has become the first person to conquer Yosemite's El Capitan without using ropes, USA Today reports. Alex Honnold, 31, scaled the nearly 3,000-foot peak on Saturday going free solo, meaning he didn't use ropes, harness, or other safety equipment.
"This is the 'moon landing' of free-soloing," fellow climber Tommy Caldwell tells National Geographic. It's a particularly daunting prospect since the Guardian notes the granite peak is ranked as among the most difficult, with some hand-holds the width of raisins.
After stunning the climbing world with other rope-free feats, Honnold had quietly trained for his latest exploit for more than a year. After spending the night in his van, Honnold pulled on a red T-shirt, nylon pants, and sticky-soled climbing shoes.
With chalk to keep his hands dry tucked in a bag around his waist, Honnold set off at 5:32am. He made the summit three hours and 56 minutes later.
"So stoked to realize a life dream today :)" he tweeted. Caldwell and a National Geographic crew were along for the climb, which they filmed for a documentary.
"Alex was on fire," Caldwell tells the mag, which called the feat the greatest in the history of pure rock climbing. Honnold had ditched an earlier bid to climb El Capitan in November, saying it didn't feel right.
This time around, Honnold confesses he was "slightly nervous" at the bottom. "I mean it's a freaking big wall above you." But as he began his ascent, he adds, "the climbing just felt amazing." (Tense moments when a 1,500-pound rock pinned this climber.)
This article originally appeared on Newser: Climber Conquers Yosemite Peak Without Ropes