Immigration agency detains man whose prison term was cut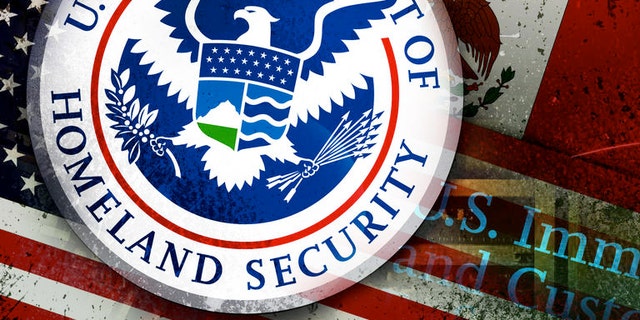 DENVER – A Colorado man ordered released from prison after being mistakenly set free a decade ago and then put back behind bars is now being held by federal immigration authorities and facing possible deportation to Cuba.
U.S. Immigration Customs and Enforcement said Thursday that it took custody of Rene Lima-Marin, 38, after he was released from prison Wednesday. The agency is working to deport him to Cuba, a country he left as a toddler on the 1980 Mariel boat lift.
SESSIONS DEFENDS IMMIGRATION POLICIES AFTER REPORTED 'DREAMER' DEPORTATION
Cuba generally only accepts deportations on a case-by-case basis so there's no guarantee Lima-Marin will be sent there.
People who cannot be deported have been allowed to remain and live freely in the United States but check in regularly with immigration officials.
Lima-Marin was convicted in 2000 of multiple robbery, kidnapping and burglary counts after he and another man robbed two video stores at gunpoint. He was mistakenly released on parole in 2008. He then held a steady job installing glass, got married and has a stepson, Justus, 10, and son JoJo, 7, who was born while he was out of prison.
Authorities realized the mistake in 2014 and returned him to prison.
DEPORTATION DRAMA ENTERS PRO-TRUMP HOUSEHOLD IN NORTHERN INDIANA
A judge on Tuesday ordered Lima-Marin's release, saying it would be "draconian" to keep him in prison and that he had paid his debt to society. But ICE can request that an inmate suspected of an immigration violation be held after their release from jail or prison under a form referred to as a hold or a detainer.
Lima-Marin never applied for citizenship, his father, Eli Borges, told The Denver Post.
According to ICE, a judge ordered that Lima-Marin be removed from the country in 2000 while he was in prison.
It's not clear whether ICE was notified and took custody of Lima-Marin when he was mistakenly released in 2008.
The so-called "wet foot, dry foot" policy sent back Cubans intercepted at sea but gave those who reached land an automatic path to legal residency. Before leaving office in January, President Barack Obama announced the end of that policy as part of normalizing ties between Cuba and the U.S.
ILLEGAL IMMIGRANT DEPORTED 15 TIMES ARRESTED IN HIT-RUN CRASH THAT HURT 6-YEAR-OLD BOY
President Donald Trump has been critical of his predecessor's moves to improve relations with the Castro government and promised to re-evaluate the agreements with Cuba. He has not yet said publicly whether he intended to reverse specific policies.
The Colorado Legislature approved a nonbinding resolution earlier this month urging Gov. John Hickenlooper to grant Lima-Marin clemency. Hickenlooper said Wednesday that the Department of Corrections was required by law to release Lima-Marin to Immigration and Customs Enforcement officials.
"We can't imagine the emotional roller coast this family has endured. ... The family has shown amazing strength and we hope this is a temporary stop on his way to being reunited with his family," he said.
Lima-Marin's co-defendant, Michael Clifton, is serving a 98-year sentence.
Rene Lima-Marin's wife, Jasmine, had decorated her home with balloons Wednesday and said she was on standby to drive to the prison to pick him up. Instead, he called her to tell her that he was being held by Immigration and Customs Enforcement.
"Everyone is completely devastated. Everything has been turned on its head," said Lima-Marin's Denver-based attorney, Kimberly Diego, who added that she is scrambling to find him an immigration attorney.