Immigration activist goes missing while in caravan to US border from Mexico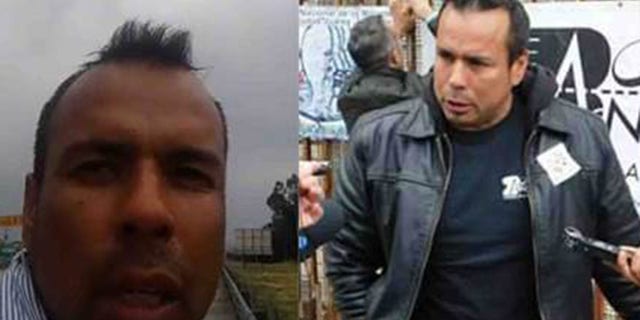 NEWYou can now listen to Fox News articles!
A U.S. pro-immigrant activist visiting Mexico has been reported missing after he lost touch with family and friends on April 13. Hugo Castro, a volunteer coordinator at the San Diego-based group Border Angels, was last seen that day on a Facebook Live pleading for help.
"I need help. I'm here with very little money, they do not want to take dollars, and I was attacked by a group of criminals," Castro said. "If some compañeros could come for me. It's outside Mexico City (...)near Puebla."
Castro, a 40-year-old American citizen, was reportedly taking part in an activity called the Víacrucis del Migrante, an annual march from Central America to Tijuana meant to raise awareness about the dangers migrants face on their route to the United States.
"They want to kill me," he said at some point, visibly distressed, identifying his attackers as "adoradores de la muerte" or death adorers. He said they had caused him to separate from his caravan and to go into hiding.
TRUMP: ILLEGAL IMMIGRANT CRIMINALS ARE 'GETTING THE HELL
OUT'
In the 20-minute recording posted late Thursday afternoon, Castro said that he had been followed for days by individuals he believed were part of the government and even the police.
"I can't trust the police," he said.
According to KPBS, the U.S. Consulate is following the case closely.
"The welfare of U.S. citizens is one of the Department's highest priorities," said Preeti Shah, a spokesman for the U.S. Consulate, as quoted by KPBS. "We stand ready to provide all possible consular assistance. Due to privacy considerations, we have no further comment at this time."
REPORT: ARRESTS OF ILLEGAL IMMIGRANTS JUMPED 32% IN TRUMP'S FIRST MONTHS
A little over a month ago, Castro posted another Facebook video saying that he had received a death threat by taxi drivers for interfering with his plans to pick up the deported migrants.
KPBS reported the he posted it on March 10 on the San Ysidro Port of Entry, where he was working with a newly deported group offering tips on how to avoid being robbed, kidnapped and exploited in Tijuana.
"If anything happens to me, I hold responsible the Taxi Amarillo line of cabs here in Tijuana," he said then.