Illinois workplace shooting leaves 5 dead, shooter killed, officials say
Five people were killed in a workplace shooting in Aurora, Illinois, on Friday, officials said. The shooter, 45-year-old Gary Martin, was also killed, authorities said at a Friday evening press conference.
The suspect's motive was unclear, Aurora Police Chief Kristen Ziman said. However, authorities believe that he had been an employee of the company where the shooting occurred, she added.
The situation unfolded at Henry Pratt Company, WLS-TV reported.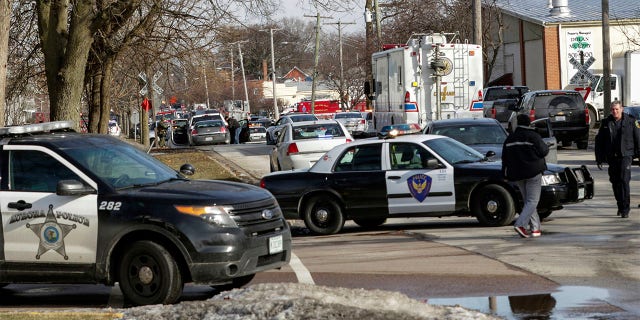 Several calls of an active shooter were reported around 1:24 p.m. local time at the manufacturing warehouse and officers arrived roughly four minutes later "and were fired upon immediately," Ziman said.
"Two of the initial four officers entering the building were shot. Additional officers began to arrive and were also fired upon," she said. "A total of 5 officers were struck by gunfire."
All of the officers were taken to nearby hospitals and two were later airlifted to trauma centers in the Chicago area, Ziman said, adding that "a sixth officer is being treated for a knee injury."
Authorities did not provide the identities of those killed during the shooting.
Law enforcement teams entered the building to find the suspect and when they did, "engaged in gunfire with him, ultimately killing him," Ziman said.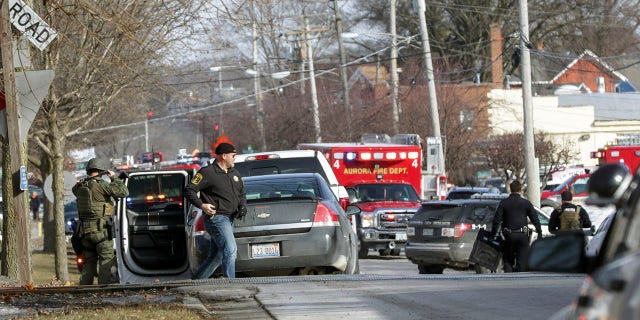 Mayor Richard Irvin also spoke at the news conference, saying that it was "a sad day in the city of Aurora."
"It's a shame that mass shootings such as this have become commonplace in our country. It's a shame that a cold and heartless offender would be so selfish as to think he has the right to take an innocent life," he said. "Well, we as society cannot allow these horrific acts to become commonplace. We as a society cannot allow the selfless and heartless acts of this terrible tragedy to be relegated to spots on the 10 o'clock news."
The wounded officers were in stable condition, city spokesman Clayton Muhammad said earlier, according to WLS-TV.
Aurora police previously confirmed to Fox News that there was an active shooter "on the west side" of Aurora.
The Chicago branch of the Bureau of Alcohol, Tobacco, Firearms and Explosives (ATF) tweeted that they were "responding to a reported active shooter situation at a manufacturing company in Aurora, Ill."
FBI Chicago also tweeted that their agents had gone to the scene "to assist local law enforcement."
The shooting reportedly caused a nearby school and business to go into lockdown modes.
The government page for the city of Aurora shared a post on Facebook that read: "ALERT: There is an active shooter near Highland and Prairie. Aurora Police are on the scene. More information will be available soon. PLEASE SHARE
John Probst, who works at the company and managed to flee the scene, told WLS-TV that he recognized the gunman, who had "a pistol with a laser," as an employee at the company.
Aerial video from the scene appeared to show several responders near a warehouse.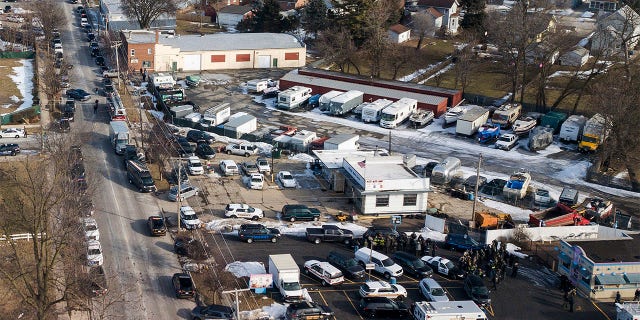 President Trump was "briefed and is monitoring the ongoing situation," White House Press Secretary Sarah Sanders said. He later took to Twitter and praised authorities who responded to the scene and offered his "heartfelt condolences to all of the victims and their families."
Rep. Bill Foster, D-Ill., also tweeted that his team was aware and keeping an eye on the situation.
"Thank you to all of the first responders who are on the scene right now," he continued.
Aurora is about 40 miles west of Chicago.
Fox News' Mike Tobin and The Associated Press contributed to this report.