Illinois Sheriff: 5 Were Killed in Murder-Suicide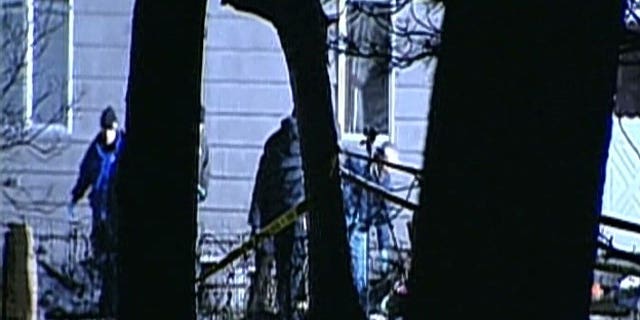 NEWYou can now listen to Fox News articles!
PONTIAC, Ill. -- Five people, including a baby and two children, who were found shot to death in a small Illinois farming town were killed in a murder-suicide, authorities said Saturday, though they wouldn't identify the shooter.
Livingston County coroner Michael Burke identified those killed as: 30-year-old Sara McMeen, 29-year-old Daniel Warren, 8-year-old Skyler Lemke, 7-year-old Ian Lemke and 10-month-old Maggie Warren.
Sheriff Martin Meredith said all the children belonged to McMeen, and he described Daniel Warren as her live-in boyfriend.
All were found shot to death Friday at a home in Emington, a town of about 100 people about 80 miles southwest of Chicago.
Meredith said a semiautomatic pistol was recovered at the scene, but he wouldn't say who investigators believe used it. He said the investigation is ongoing.
The sheriff, a father in his first year in office, called the situation "very gut-wrenching."
Neighbors have said the family moved to Emington in the last few months. Meredith said the two older children attended school in nearby Saunemin, where Skyler was in second grade and Ian was in first grade.
Meredith said first responders found the bodies after Livingston County dispatchers received a call Friday afternoon. Autopsies have not yet been conducted.
Ronald Groetsema lives near the home where the family was found and said he heard six to eight gunshots, then heard a second round of four to six shots a few minutes later. Groetsema's 12-year-old son got off the school bus with the children who died, he said.
"They were happy because it was the last day of school before Christmas break," Groetsema said.