Illinois police officer killed after traffic stop
An Illinois police officer died Sunday morning after he was seriously injured from a "scuffle" with another man during a traffic stop, police said.
The officer, identified as Jaimie Cox, was conducting a traffic stop about 1 a.m. Sunday when he called for extra assistance, Rockford police chief Dan O'Shea said in a news conference on Sunday. Rockford police initially wrote on Twitter that officers were responding to a "shooting involving an officer."
O'Shea said Cox got into a "scuffle" with the man during the traffic stop that caused him to be "entangled in the suspect's vehicle."
Cox fired his gun during the incident. The other man, identified as Eddie Patterson, was found dead inside his car from a "single vehicle crash," according to O'Shea. The car crash was about two blocks away from the initial traffic stop.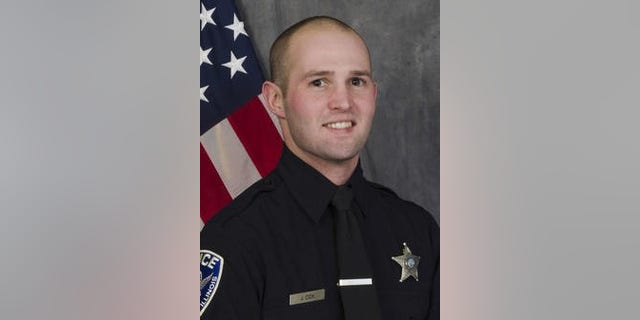 The 30-year-old officer, who was with the department since December 2016, was taken to the hospital with life-threatening injuries. He died later that morning.
The cause of death for Cox and Patterson have not been released.