Illinois mayor accused of slugging Little League umpire, breaking his jaw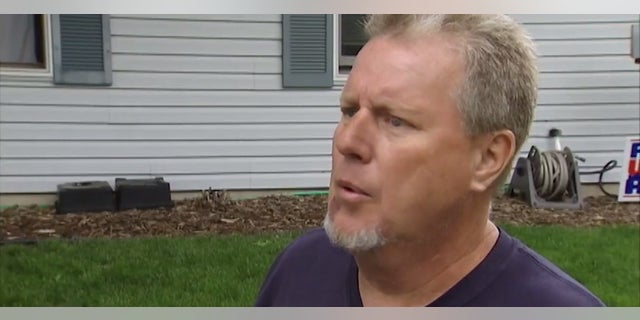 NEWYou can now listen to Fox News articles!
The mayor of Monee, Ill. is accused of punching an umpire during a Saturday morning Little League baseball game, breaking his jaw.
The Will County Sheriff's Office confirmed it was investigating the accusations and would determine whether to charge the mayor, Jay Farquhar, who coached one of the teams. He reportedly got upset after the ump let a seven-year-old girl try another swing after she'd struck out.
Fox 32 Chicago tried unsuccessfully to contact the mayor at his home and office. His attorney said the mayor was "deeply saddened that this unfortunate situation occurred…(He) does not tolerate this type of behavior. At this time, Mr. Farquhar is not presently interested in pursuing any criminal charges or any other legal action."
Tim Nelson, the umpire who had his jaw wired shut shortly after an interview, was dumbfounded after hearing the statement.
"Now he's making statements like I'm the bad guy? And he says he doesn't tolerate this behavior? He was the behavior!" Nelson said.
Ragan Freitag, the mayor's lawyer, told FoxNews.com that Nelson shoved her client several times before the contact.
"He didn't run to the media though," she said. She also said Nelson did not receive medical attention at the field and she did not see any medical documents.
Either way, she said Farquhar is "beyond remorseful" that even the verbal confrontation occured. He does not deny hitting Nelson, Freitag said, but she said it was in self-defense.
Nelson said he remembered someone screaming and coming up from behind. He said he was unaware that the irate man was the mayor, but Nelson said he was called a drunk.
Nelson said he looked to confront the coach after the drunk comment and "the next thing I know, I took a shot."
He added, "I got hit in the jaw, and I went back and the coaches rushed him away. I didn't even know he was the mayor."
The head of Monee Little League told Fox 32 the mayor was banned from Little League games after the fight.
Monee is about 35 miles south of Chicago.
Fox News' Edmund DeMarche contributed to this report