Illinois man suspected of kidnapping Chinese scholar was recorded explaining his 'ideal victim' at vigil, prosecutors say
The suspect in the abduction of a Chinese scholar last month at the University of Illinois was recorded explaining his "ideal victim" at a vigil for the student, prosecutors said.
The new details surrounding YingYing Zhang's June 9 disappearance arose at a detention hearing Wednesday for Brendt Christensen, 28, in U.S. District Court in Urbana.
Assistant U.S. Attorney Bryan Freres said while Christensen was attending a vigil on June 29 for Zhang at the University of Illinois' campus, investigators were keeping an eye on him, according to the Chicago Tribune.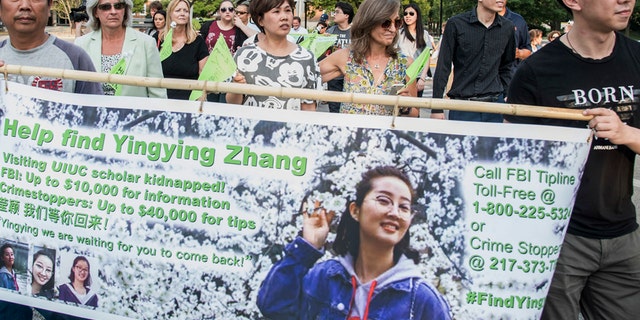 During the vigil, Christensen told an unnamed person that Zhang "fought and resisted" as he kidnapped her, Freres said. He also said Christensen "made a threat to another person to whom he made incriminating statements," but did not elaborate further.
ILLINOIS SENATE OVERRIDES GOVERNOR'S TAX HIKE VETO
Freres did not name who Christensen spoke to about abducting Zhang, including who recorded Christensen and how they received it. The recording was not played during the hearing.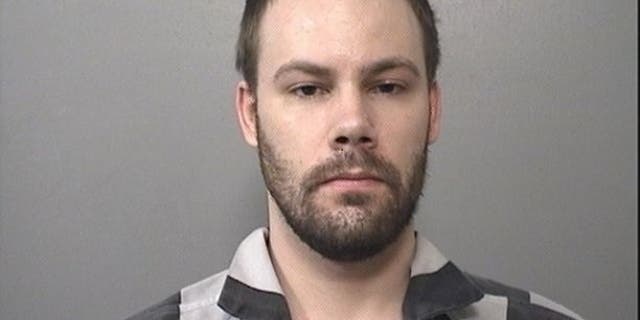 Authorities revealed that Christensen allegedly viewed in April an online forum titled "Abduction 101."
Christensen's attorney Evan Bruno argued that the suspect has had no previous criminal history but Freres said Christensen is too dangerous to release. The judge, Eric I. Long, ordered the suspect to be locked behind bars until his trial.
Christensen reportedly showed no emotion during the hearing and did not speak in court.
Zhang's family, who lives in China, are in the process of being transported to the United States.
"We will fully assist them to come to America as soon as possible so they will immediately know details of the case," Hong Lei, consul general of China to Chicago, said.
AT&T LANDLINE SERVICE IN ILLINOIS TO END, PENDING FCC APPROVAL
Zhang was abducted on her way to sign an apartment lease off campus in Urbana. Christensen allegedly lured her into his car after she got off one bus and tried to flag down another bus. While authorities say facts in the case indicate Zhang isn't alive, a body hasn't been found.
A preliminary hearing has been slated for July 14, but it could be canceled if a grand jury obtains an indictment prior to the scheduled date.
The Associated Press contributed to this report.