Illinois man says he used serrated bread knife to stab sleeping parents of girl who called him 'ugly'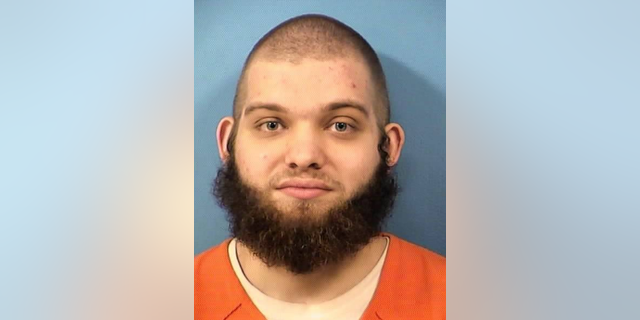 A man from Chicago, Illinois pleaded guilty on Friday to stabbing the parents of a girl who called him "ugly" at a party three years ago.
Zachary Machnikowski, 21, faces between 12 and 60 years in prison for attempted first-degree murder against William and Mary Lenk, the Daily Herald reported.
MAN'S BIZARRE 'RAP VIDEO' ANTICS SNARL TRAFFIC IN LOS ANGELES FOR MILES
The man also pleaded guilty to invading the homes of the couple, who live in Naperville.
Prosecutors said that in March 2015 Machnikowski believed he was called "ugly" by a girl who was attending the same party as him.
The man became angry, left the party and snuck into the girl's home, according to police. Once he made his way inside the house, Machnikowski grabbed a 10-inch long serrated bread knife and repeatedly stabbed the Lenks, who were lying in bed, in the head, neck and body.
The couple — who are said to have suffered eight stab wounds each — survived after William Lenk was able to knock the knife away from Machnikowski. Mary Lenk was able to escape to a neighbor's house, according to the newspaper.
IDAHO STABBING SUSPECT CHARGED WITH MURDER AFTER 3-YEAR-OLD GIRL DIES
The man reportedly told police he had entered the house only to steal alcohol, but instead attacked the parents to get back at their daughter.
Machnikowski has been held without bail since March 31, 2015 — the night of the stabbing. He faces sentencing later this summer.
The Associated Press contributed to this report.