Illinois man formally declared innocent in 1993 ISU student killing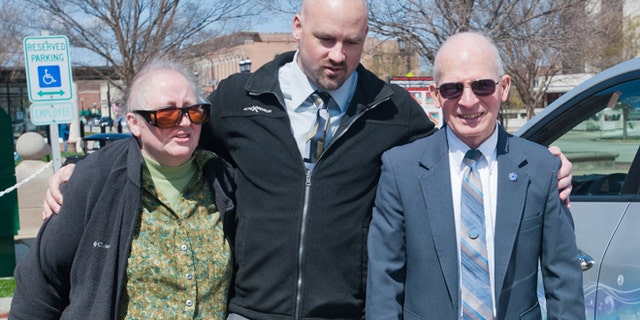 NEWYou can now listen to Fox News articles!
URBANA, Ill. – An Illinois man who spent more than 13 years in prison before his murder conviction was thrown out was formally declared innocent Thursday in the 1993 slaying of a college student.
After a judge agreed to his motion for a declaration of innocence, Alan Beaman calmly walked out of an Urbana courtroom and told reporters he was relieved but that he had expected the outcome.
"It's over," Beaman said.
Beaman had been convicted of murder in the slaying of Illinois State University student Jennifer Lockmiller. He was serving a 50-year sentence when the Illinois Supreme Court in 2008 reversed the conviction. DNA testing requested by the state points to two previously unknown potential suspects in the case.
The declaration of innocence granted by Champaign County Circuit Judge Jeffrey Ford allows Beaman to formally clear his name.
Beaman's wife and parents also attended Thursday's hearing.
Beaman's innocence petition was one of about two dozen filed under a 2008 state law that allows people to ask a court for a finding of innocence after their convictions have been reversed or vacated.
In a rare step, his petition was set to go to trial because prosecutors initially opposed Beaman's request. Usually, innocence petitions are resolved without a trial.
But McLean County prosecutors dropped their objections several weeks ago.
Beaman was a student at Illinois Wesleyan University in nearby Bloomington when he was arrested in 1994. He always has insisted he was at his parents' home in Rockford when Lockmiller was killed.
The DNA that helped clear Beaman was found on three pieces of Lockmiller's clothing and on the cord of the alarm clock believed to have been used to strangle her. Beaman has been excluded as a potential source of the DNA.