Illinois man charged in crash that killed mother, 3 sons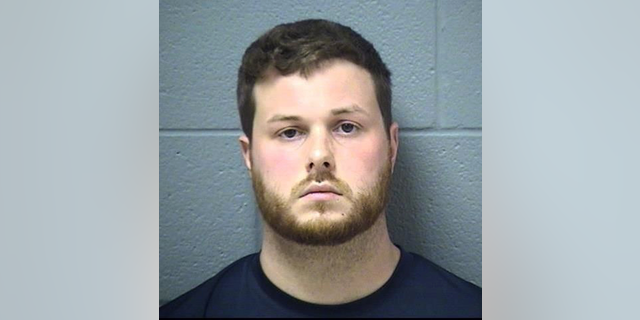 JOLIET, Ill. – A northern Illinois man who killed a pregnant woman and her three children last month when he crashed his pickup truck into their vehicle has been arrested and charged with felony reckless homicide, authorities announced Tuesday.
In a news release, the Will County State's Attorney's office and the county sheriff's department also said that 25-year-old Sean Woulfe of Beecher was being held in the county jail. A judge on Tuesday set his bond on the arrest warrant at $1 million.
Prosecutors say Woulfe was driving through Beecher, about 40 miles south of Chicago, when his truck slammed into a sport utility vehicle that 29-year-old was driving to Bible classes for her children. Schmidt and her 19-month-old son, Kaleb Schmidt, were pronounced dead at the scene. Four-year-old Weston Schmidt died the next day and 6-year-old Owen Schmidt died two days after the crash.
Prosecutors charged Woulfe with reckless homicide in the deaths of Schmidt, her children and her unborn child. In the news release, they explain that he was charged with reckless homicide because he was driving more than 20 mph over the posted 55 mph speed limit and that he failed to stop at a stop sign.
If convicted, prosecutors say Woulfe faces a maximum sentence of 10 years in state prison. It wasn't immediately clear if he had an attorney. The state's attorney's office said that Woulfe is scheduled to appear in court, via closed circuit video, on Wednesday.