Illinois district closes middle school sinking from mine subsidence underneath
NEWYou can now listen to Fox News articles!
Officials in southern Illinois were forced Wednesday to close a middle school for the foreseeable future due to shifting ground from an abandoned mine underneath.
The Wolf Branch Middle School, located in Swansea about 17 miles east of St. Louis, recently had cracks discovered in spots, and the floor has also been buckling in several places.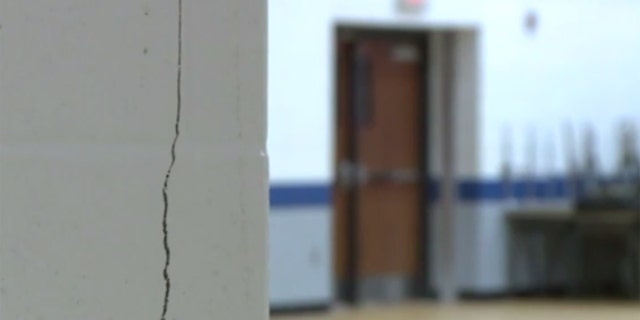 "The chief concern is the safety of the students," District 113 Superintendent Scott Harres told FOX2 News.
Mine subsidence is a common problem in parts of Southern Illinois, where old mines shift and the ground gives way, causing the floors and walls of buildings above to crack.
Investigators from the Illinois Department of Natural Resources determined it's not safe to serve lunches due to damage in the school's cafeteria area.
Harres was not superintendent when the building was built 15 years ago, and told FOX2 he's not certain what steps were taken to determine whether building a school over an old mine would lead to problems.
The district plans to move middle school students to an elementary school, and volunteers spent the day Wednesday boxing up supplies.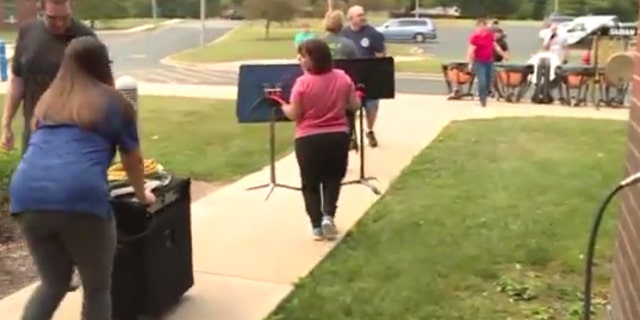 "We want to support our school," Cori Stancsyk, a parent of two students in Wolf Elementary School, told FOX2. "Basically, all everyone is doing is rallying around the administration and the teachers and just trying to do our best to be supportive."
Harres said he hopes middle school students will eventually be able to return to their building once repairs are completed, but he said there was enough room at the elementary school to allow for the move.