Illinois college student killed in freak accident during track and field meet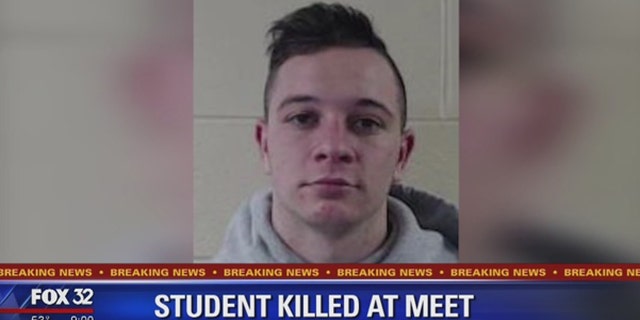 NEWYou can now listen to Fox News articles!
WHEATON, Ill. – A college student was killed on Saturday during a track and field meet in suburban Chicago.
Friends gathered at a vigil at Wheaton College in Wheaton, Ill. said the student was named Ethan Roser.
They said Roser was killed during a track and field event hosted by Wheaton College on Saturday afternoon.
Witnesses said Roser was hit in the head with a "hammer," which is a heavy metal ball attached to a thin wire. In men's events, the hammer weighs 16 pounds. In women's, it weighs almost 9 pounds. It is not clear which type of hammer was involved in the tragic accident.
Friends said that Roser was a freshman on the soccer team. He was volunteering at the meet.