Illegal immigrants in Arizona must get right to post bail, federal court says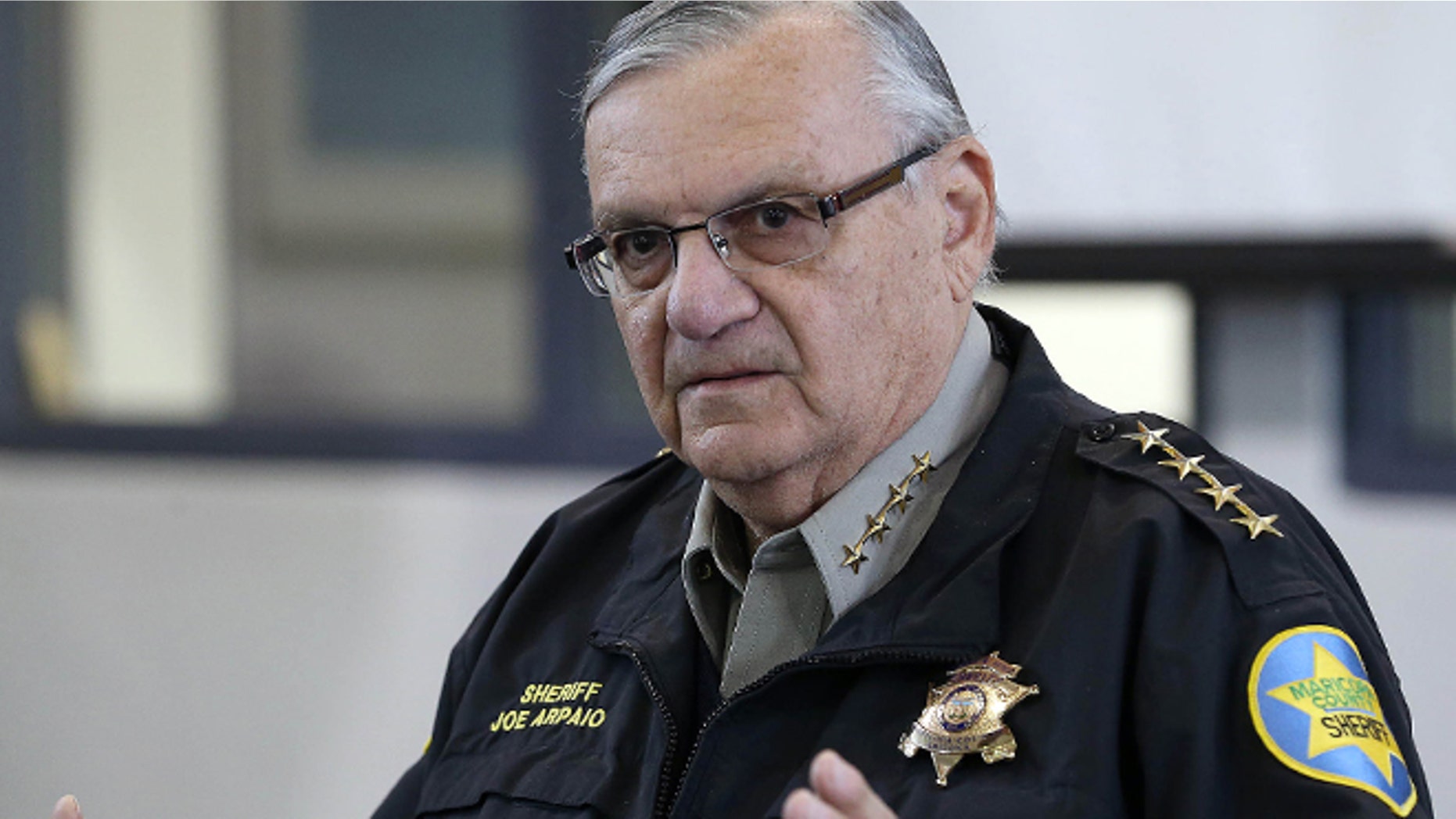 PHOENIX – A federal appeals court on Wednesday struck down a voter-approved Arizona law that denies bail to immigrants who are in the country illegally and have been charged with a range of felonies that include shoplifting, aggravated identity theft, sexual assault and murder.
An 11-member panel of the 9th U.S. Circuit Court of Appeals ruled the law violates due process rights by imposing punishment before trial. The court said the law was a "scattershot attempt" at confronting people who flee from authorities and that there was no evidence the law dealt with a particularly critical problem.
Proponents of the 2006 statute said it prevents people who aren't authorized to be in the country and skip out on their bail from committing new offenses. Critics say the law's real intent is to punish immigrants before they are convicted of crimes.
An aide to Maricopa County Sheriff Joe Arpaio, who was sued as part of the challenge to the law, said he believes the sheriff's office will ask the 9th Circuit to reconsider its opinion and, if that doesn't succeed, will petition the Supreme Court to take the case.
American Civil Liberties Union attorney Cecillia Wang, who argued the case before the appeals court, said the ruling protects the guarantee that every person accused of a crime is presumed innocent until proven guilty.
Former state Rep. Russell Pearce proposed the no-bail law and went on to win approval for Arizona's landmark 2010 immigration enforcement law. He said the appeals court overstepped its bounds with its decision and is overriding voters' wishes.
The law was among four immigration proposals approved by Arizonans in 2006. The other measures made English the state's official language, barred immigrants who aren't authorized to be in the country from receiving punitive damages in lawsuits and prohibited them from receiving certain government services and benefits.