Illegal immigrants found in refrigerated truck trying to cross US-Mexico border, officials say
U.S. border patrol agents Saturday discovered 60 illegal immigrants locked in a refrigerated truck, squeezed in among frozen vegetables at a Texas checkpoint as the driver attempted to smuggle them across the U.S.-Mexico border, officials said.
Border patrol agents caught up with the tractor trailer in Falfurrias Saturday morning and conducted a secondary inspection when a K9 alerted officers there were bodies in the vehicle, Customs Border Patrol reported.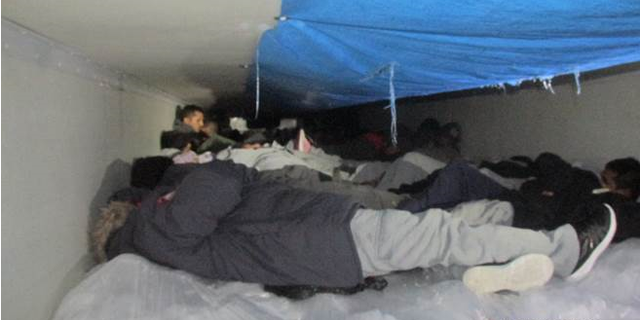 Officials opened the padlock to the trailer doors and discovered the illegal immigrants laying on a sheet of ice surrounded by frozen broccoli. The temperature inside the truck was 49 degrees, officials said.
Among the immigrants were 22 Guatemalans, 17 Mexicans, 13 Salvadorans and eight Hondurans.
The agents rescued the group and took them to Falfurrias Border Patrol Station. The driver, from Guatemala, was arrested and is expected to face charges.
Sweltering temperatures in Texas this summer prompted agents to warn border residents about the dangers of smuggling in extreme weather conditions this summer.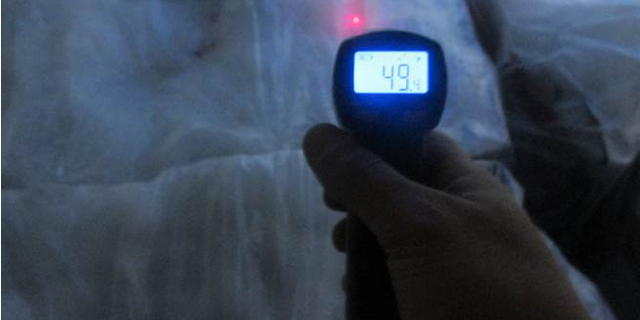 Ten immigrants died in July after they were left in a tractor trailer parked outside of a Walmart while temperatures remained in the upper 90s. The truck didn't have a working air conditioning or sufficient amount of water. The driver, identified as 60-year-old James Matthew Bradley, Jr., was charged in the deaths.