IG report reveals Army general used gov't charge card to pay for strip club tabs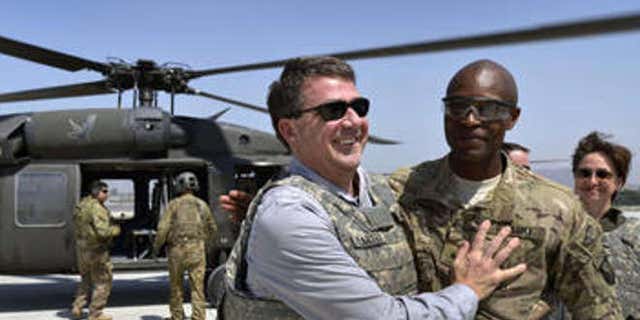 A former three-star U.S. Army general and aide to Defense Secretary Ash Carter was demoted and will retire as a one-star general after an investigation revealed he used a government credit card to pay bar tabs at strip clubs in Rome and Seoul.
The move against Maj. General Ronald Lewis, who was formerly a three-star general, was made by former Army Secretary Eric Fanning, the Army said in a statement Thursday, according to the Army Times.
A Defense Department probe discovered that Lewis used his government charge card for lavish spending at two strips clubs – one in Rome and another in Seoul.
Lewis also false statements about the payments and engaged in "conduct unbecoming of an officer and a gentleman on multiple occasions," Army spokeswoman Cynthia Smith said.
The investigation discovered Lewis used the card to pay a $1,121 bill at the Candy Bar Club in Seoul. According to the Chicago Tribune, the neighborhood is commonly referred to as "Hooker Hill."
Lewis also used the card to pay off a $1,756 tab at the Cica Cica Boom club in Rome.
The report says Lewis drank in excess and had several "improper interactions" with women during his time traveling with Carter. Lewis spent more than $1,000 on champagne and drinks and acknowledged that he drank "more than moderation," the report said.
Lewis, a 1987 West Point Graduate from Chicago, took responsibility for his actions and said he used the government card in Rome because his personal debit card was being declined.
He then slammed the IG report, saying the case was inaccurate and inflammatory and failed to "find the truth."
Carter had fired Lewis a year before the results of the investigation were released. The report added Carter was unaware of Lewis' spending.
Lewis' demotion will cost him about $20,000 in retirement pay, giving him about $80,000 after taxes in his initial year.
The Associated Press contributed to this report.