Idaho to require personal details of women getting abortions, including how many in past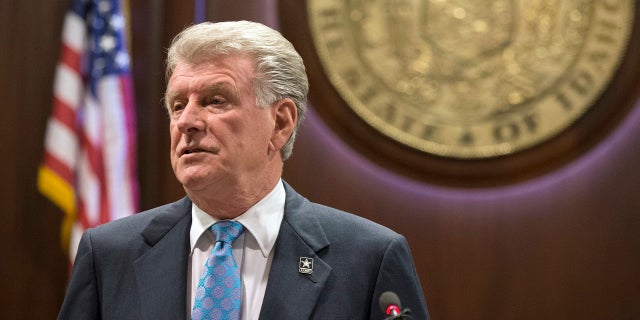 Idaho will require abortion providers to report how many times their patients have terminated a pregnancy in the past and other personal information under the latest pro-life law approved in the state.
Gov. C.L. "Butch" Otter signed the legislation Thursday, just two days after approving a measure requiring women seeking abortions to be informed that the drug-induced procedures can be halted halfway, despite opposition from medical groups that say there is little evidence to support that claim.
Providers will now be mandated by law to report a woman's age, race, how many children she has, if any of their children have died and how many abortions they have had in the past.
The legislation outlines a list of abortion complications — such as infection, blood clots and hemorrhaging — that providers, hospitals and clinics must report to the Idaho Department of Health and Welfare. Depression, anxiety and sleeping disorders also are on the list.
The laws that take effect July 1 align with a national trend among Republican-dominant statehouses seeking new ways to test the legal ability to restrict a woman's right to terminate a pregnancy.
The state would compile the information for an annual report and make it available to the Legislature and the public, but identifying information would not be revealed.
Idaho courts have also overturned some state laws targeting abortion due to a lack of information about complications surrounding the procedure.
The Guttmacher Institute, which opposes abortion restrictions, said at least 20 states have such laws on the books, though the amount of detail that must be reported varies.
Also on Thursday, the Kentucky Senate overwhelmingly approved legislation to ban a common abortion procedure once the patient reaches her 11th week of pregnancy, Reuters reported.
The ban would amount to one of the strictest abortion limits yet in the U.S., the report said.
UTAH'S GOVERNOR SIGNS ABORTION-HALTING LEGISLATION
On Monday, Mississippi's governor signed into law the most restrictive abortion measure enacted in the U.S., which bans any type of procedure once pregnancies reach 15 weeks, Reuters reported.
But on Tuesday, a federal judge blocked the law from taking effect for 10 days, pending legal arguments over whether the injunction should remain in effect while the overall case remains under judicial review, the report said.
The Guttmacher Institute also said interest in such laws has spiked after a 2016 U.S. Supreme Court ruling struck down Texas restrictions that contributed to the shutdown of more than half the state's abortion clinics.
At the time, the court found there was insufficient data to justify the restrictions, which required doctors who perform abortions to have admitting privileges at nearby hospitals and forced clinics to meet hospital-like standards.
The Associated Press contributed to this report.