Idaho Amber Alert issued for 2 girls possibly abducted by their father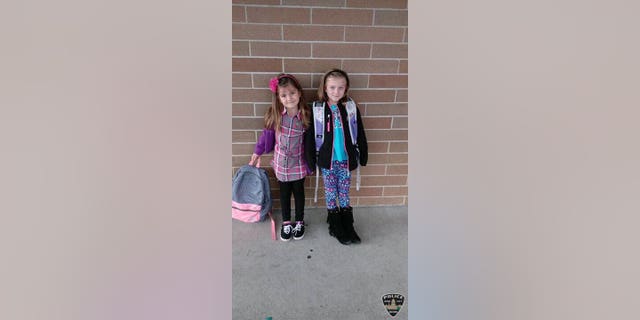 Boise police and Idaho officials have activated an Amber Alert for two children who were last seen in Eureka County, Nevada.
Madison Ann Dundon, 7, and Jaylynn Dawn Dundon, 6, are believed to have been abducted by their father, 29-year-old Joshua Dundon.
No information about a vehicle was provided.
According to Boise police, Joshua Dundon checked Madison and Jaylynn out of their elementary school on Wednesday, May 10. Joshua told witnesses he planned to take the girls camping near Arrow Rock Reservoir in Idaho, but the group failed to return, police said.
An investigation revealed the girls' lives are in danger, according to Boise police.
IHOP SHOOTING: AIR FORCE VETERAN KILLED TRYING TO DEFEND WOMAN
Investigators found Dundon's truck Thursday in a remote area of Eureka County, Nev., but the conditions of the truck caused a delay in positive identification.
"On May 11, witnesses saw a male walk from the scene of the truck and observed as the male spoke to a female who was not visible but could be heard by the witnesses. The male walked away from the scene of the truck," a statement from Boise police said.
POLICE OFFICER ACCIDENTALLY OVERDOSES ON FENTANYL DURING TRAFFIC STOP
Boise police said the truck had been burned intentionally and several expired ammunition casings were found at the scene. Witnesses heard a gunshot at the time they approached the burning truck, police said.
Joshua Dundon has been known to use illicit drugs and make suicidal statements and threatening statements to himself, the statement said. Police said he has been identified to have firearms in his possession.