ICE uses 'Ride-Share Rapist' case to slam San Francisco over sanctuary policy: report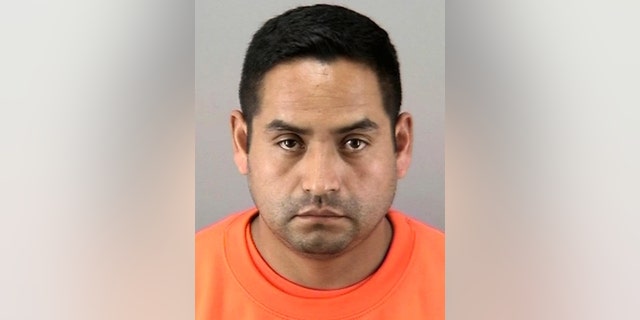 U.S. Immigration and Customs Enforcement on Monday blasted San Francisco over its sanctuary policy that "shields criminal aliens who prey on the community" by pointing to an illegal immigrant charged in connection to the rapes of four women, The San Francisco Chronicle reported.
Orlando Vilchez Lazo, 36, is a citizen of Peru and "present in the U.S.," the report said. He was arrested last week after police said they came across a man who fit the description of the assailant. Police said they took a DNA sample and found a link to four rapes.
Vilchez Lazo has been dubbed the "ride-share rapist," because he would allegedly drive his car around clubs in the city and pose as a driver. The New York Times, citing authorities, reported that he even had a sticker on his car to indicate he was working for a company.
Vilchez Lazo allegedly committed at least four rapes, one in 2013 and three this year, with the most recent attack in June. Commander Greg McEachren says he often waited outside bars late at night, then drove to other locations.
He reportedly worked for Lyft at the time, but the company told the paper that there is no indication that the alleged attacks occurred while he was working for them. A spokeswoman said he was "deactivated" after word of the allegations.
ICE officials reportedly "lodged a detainer" for Lazo but noted in a statement that the city's jail "does not honor" these detainers or "notify ICE about the impending release of aliens in custody."
The Trump administration says sanctuary jurisdictions allow dangerous criminals back on the street. San Francisco and other so-called sanctuary cities say turning local police into immigration officers erodes the trust needed to get people to report crime.
The San Francisco Chronicle reported that Vilchez Lazo was being held at the San Francisco Jail on $4.2 million bail. It could not immediately be determined if he has a lawyer.
Vilchez Lazo faces life in prison if convicted.
The Associated Press contributed to this report