Husband of Missing Missouri Mom Admits to Threatening In-Law Online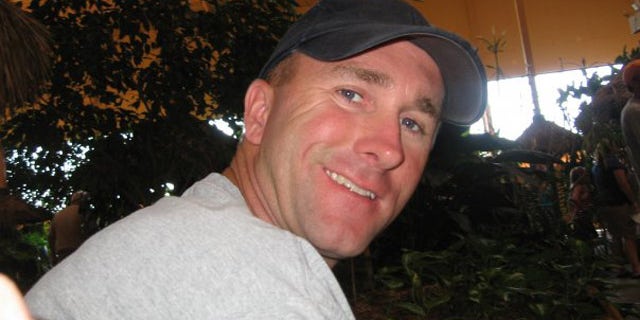 NEWYou can now listen to Fox News articles!
CAPE GIRARDEAU, Mo. – A southeast Missouri man suspected in the disappearance of his wife four months ago pleaded guilty Monday to threatening the relative who now has custody of his 5-year-old triplets.
Clay Waller, 41, pleaded guilty in U.S. District Court in Cape Girardeau to threatening his wife's sister over the Internet. He could face up to five years in prison at sentencing on Dec. 19.
Waller is a suspect in the disappearance of Jacque Waller, who was last seen at her estranged husband's home in Jackson, Mo., on June 1. Although relatives fear the 39-year-old mother is dead, police continue to search for clues in her disappearance. Clay Waller has not been charged in that case.
The couple's children have been staying with Jacque Waller's sister, Cheryl Brennecke, of Bonne Terre, Mo., since the disappearance. Authorities determined that during an Internet forum on the case on July 26, Waller posted a comment directed at Brennecke that read, in part, "You are dead ... I will get you 5, 10, 25 years from now. You have it coming," Assistant U.S. Attorney Larry Ferrell said Monday.
The threat was posted on the Topix website, and federal investigators learned it came from a computer at a Cape Girardeau pawn shop. Waller had asked the store manager to use the computer that night, Ferrell said. After Waller left, the manager reviewed the computer's Internet history and noticed that Waller accessed the Topix site.
Waller admitted in court that he sent the threat, referring to the posting as an "email."
"I sent the email," he told U.S. District Judge Stephen Limbaugh. "I did it."
Waller's attorney, federal public defender Scott Tilsen, acknowledged that the unsolved disappearance of Jacque Waller hangs over the pending sentencing.
"I'm sure the government will argue that he ought to be punished more than the sentencing guidelines because of a crime he hasn't even been charged with," Tilsen said. "Not really the American way."
Ferrell declined comment after the hearing.
The Wallers had been having marital trouble and were on the verge of a divorce, her father, Stan Rawson, of Bonne Terre, said in an interview Monday. They used the same attorney and met with him on June 1 -- the same day Jacque Waller disappeared.
Rawson said Brennecke became suspicious when she couldn't reach her sister later that evening because her sister had confided that Clay Waller had threatened her.
Last month, the Southeast Missourian newspaper in Cape Girardeau cited a one-paragraph FBI supplemental affidavit that said Clay Waller suggested to his father that he had broken Jacque Waller's neck and buried her in a hole that he dug in advance. But Waller has not made any confession to police. Tilsen declined comment on the case involving the missing woman, saying he represents Waller only in the Internet threat case and that Waller does not have an attorney related to his wife's disappearance.
The triplets are now in kindergarten and doing well, but often talk about missing their mother, Rawson said. They continue to wonder if she will ever come home, he said.
"It just tears at your heart," Stan Rawson said.