Hurricanes, wildfires hit construction industry hard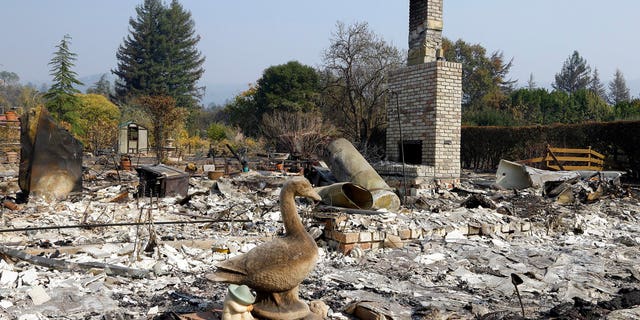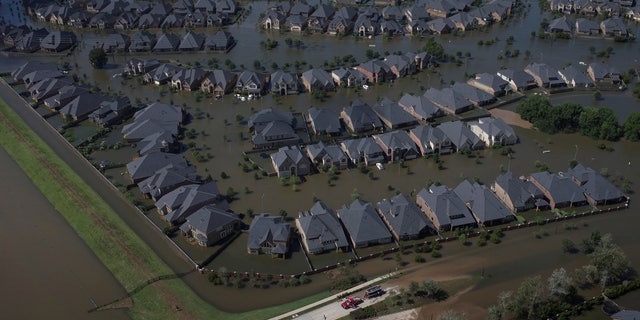 Before the devastation of California's fires and Hurricanes Harvey and Irma, a key segment of the economy, the construction industry, was struggling with a worker shortage.
Now the 1-2-3 punch of natural disasters near major metropolitan areas is expected to make building projects even more time consuming and expensive.
"We've already got a very volatile, super pressurized, super stretched industry, and just having natural disasters just adds to the pressure," said Eric Holt, assistant professor at University of Denver's Franklin L. Burns School of Real Estate & Construction Management.
Labor is most pressing. It is projected that for every five retiring skilled tradespeople, only one is entering the industry, according to an Economic Impact Report commissioned by the Association of General Contractors.
THE LATEST: OFFICIAL: CALIFORNIA FIRE LOSSES TOP $1 BILLION
The industry lost hundreds of thousands of workers in the recession.
"They moved into different industries, they wanted something more stable and so now that the housing is coming back, and we need all those people back, they're not here," Holt said.
He said employers are trying to make up for it by offering training, better pay and benefits.  For example, the Colorado Homebuilding Academy is a nonprofit operating in industry-donated space. Builders and grants foot the $1,400 cost of Construction Skills Boot Camp for each student who pledges to go into construction.
Hairstylist Angie McKevitt is one student hoping to turn the experience into a new career.
"(I) always wanted to learn more about construction, and this is time for a job change in my life," she said.
McKevitt meets one of several targets the industry is after -- administrators are hoping to get more women in the program. They are seeking high school graduates not bound for college, military veterans returning to civilian life and previous criminal offenders. The latter, because a steady, good-paying job has been shown to reduce recidivism.
The school expects to triple its number of graduates this year. Companies benefit with stream of workers, graduates who already have basic skills.
HURRICANE HARVEY CAUSED HOUSTON TO SINK
When it comes to supply, Holt says there will be "opportunistic entrepreneurs." People in one region may see an opportunity to buy plywood at $30 a sheet, throw it in a U-Haul to drive it to a hard hit area and sell it for $90. They may also move to a natural disaster areas to seek out work.
Oakwood Homes, which builds communities in Colorado and Utah, has its own manufacturing facility to try to keep costs down. The company, which expects to bring in close to a half a billion dollars in revenue this year, also keeps supplies stockpiled near sites.
Chairman and CEO Patrick Hamill says, "With the two hurricanes that we just experienced, as well as even the fires in California, (we're) really worried about some availability. So, we've increased the supply at our facilities from 35 days to approximately 100 and 125 days, just so that we make sure we have the materials."