Hurricane Harvey victim, 98, seeks help repairing her flood-damaged home
A 98-year-old Houston resident who survived one natural disaster is now in need of help months after Hurricane Harvey's torrential rains flooded the city.
Naomi Williams told FOX 26 Houston her life hasn't been the same since the hurricane left her home in desperate need of repairs.
"I would like to see my house back in order, that I could enjoy myself in life," she said.
Williams said FEMA denied her claim because she previously got assistance when her home flooded during Tropical Storm Allison in 2001 but did not get food insurance afterward.
Alma Shelton, who attends the same church as Williams and has known her for 30 years, said she "did not understand" the requirement.
TEXAS EXPLOITING DAY LABORERS AFTER HARVEY, ADVOCATES SAY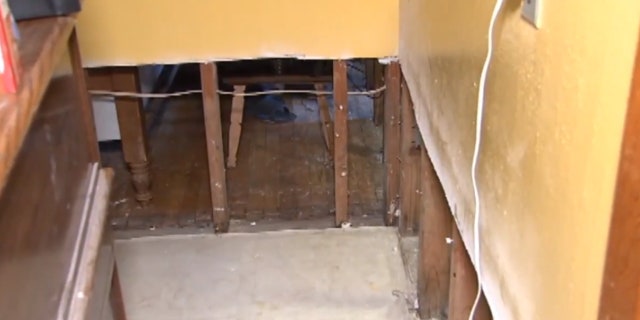 Other members of the church pulled out some of the home's damaged walls, but can't rebuild them because the floor has buckled and needs to be replaced.
"I can almost guarantee you there's mold underneath and she's been living in this and eventually it's going to make her ill," Shelton told FOX 26.
Williams said she can't afford the repairs on her own, and doesn't know what to do next if no one steps up to help.
"It's been kind of hard because you can see how I'm sleeping," she said. "I don't have a bed, I'm just sleeping on one little couch over there."
NON-PROFIT HELPING UNINSURED HURRICANE HARVEY VICTIMS REBUILD
Shelton said Williams needs help – and soon.
"She has to get some help or she has to get out of this house," she told FOX 26.