Two at-risk nuclear power plants – one with the same design as the Fukushima plant – are in the center of Hurricane Florence's path of destruction when it makes landfall later this week.
The potentially catastrophic hurricane is barreling its way across the Atlantic and has set its eye on the Carolina coast and Mid-Atlantic region – bringing with it 130 mph winds and upwards of 40 inches of rainfall in some areas.
The storm will pass directly over two nuclear power plants in North Carolina when it makes landfall late Thursday night or early Friday morning.
HURRICANE FLORENCE'S PATH: TRACK THE STORM HERE
It's predicted to directly pass over the Brunswick Nuclear Plant – about 30 miles south of Wilmington – as well as the Shearon Harris Nuclear Plant in New Hill, a town farther inland.
The Brunswick plant's two reactors are of the same design as those in Fukushima, Japan, that exploded and leaked radiation following a 2011 magnitude 9 earthquake and tsunami.
Following that disaster, federal regulators required all U.S. nuclear plants to perform upgrades to better withstand earthquakes and flooding.
'EXTREMELY DANGEROUS' HURRICANE FLORENCE TO BE A 'MIKE TYSON PUNCH TO CAROLINA COAST'
According to the U.S. Nuclear Regulatory Commission, there are 12 nuclear plants in the Carolinas that make electricity for the region. These plants generally reside near a body of water because they require a constant water source for cooling purposes.
The commission on Wednesday said it's sending additional inspectors to plants in North and South Carolina and is activating its regional incident response center in Atlanta, to provide around-the-clock staff support during the storm.
Forecasters predict Florence will dump upwards of 40 inches of rainfall in isolated areas in the Carolinas and anywhere between 6 to 12 inches in the Appalachians and Mid-Atlantic regions.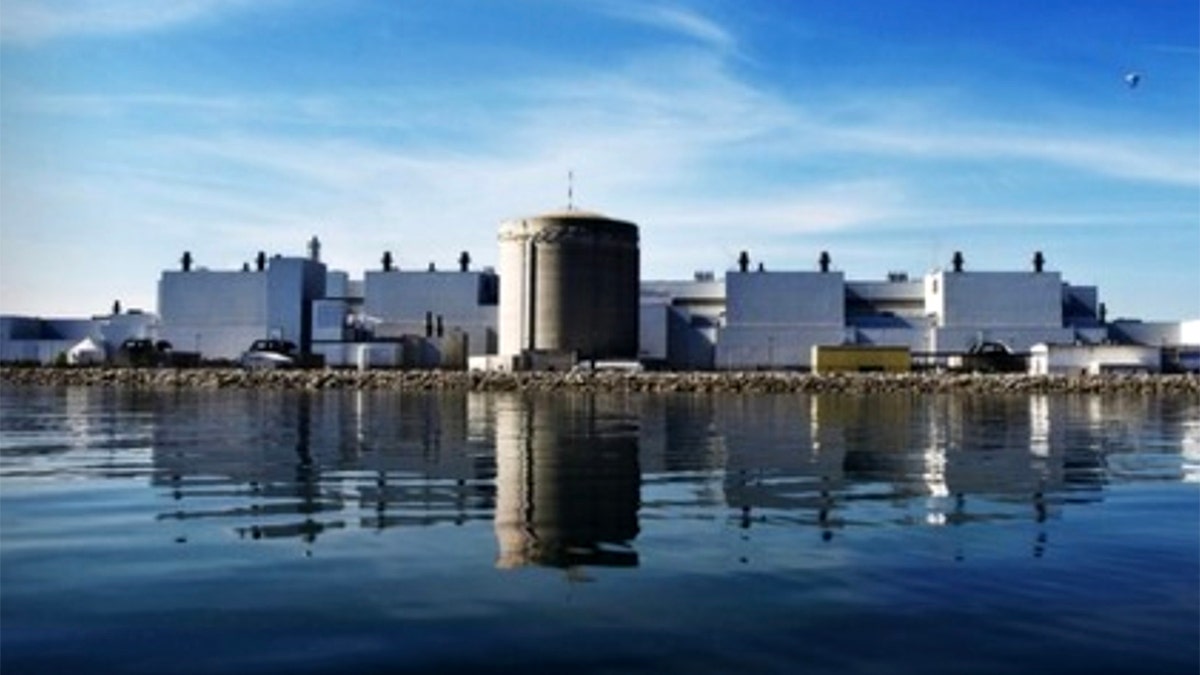 "This rainfall would produce catastrophic flash flooding and significant river flooding," the National Hurricane Center said Wednesday in its 11 a.m. ET advisory.
Duke Energy spokesman Ryan Mosier said earlier this week that operators of the two plants would begin shutting down the plants at least two hours before Florence's hurricane-force winds arrive.
HURRICANE FLORENCE COULD BRING CATASTROPHIC STORM SURGES: WHAT ARE THEY, AND HOW CAN YOU PREPARE?
He told Reuters on Tuesday that both power plants are bracing themselves for the hurricane by sweeping the site for any loose material that could get ripped off by high winds. They also have prepared their backup diesel generators to make sure the plants have enough fuel to keep producing power.
"They were safe then. They are even safer now," said Kathryn Green, a Duke spokeswoman, referring to the post-Fukushima improvements. "We have backups for backups for backups."
As of 2 p.m. Hurricane Florence was downgraded to a Category 3, but it is expected to go back up to a Category 4 by Thursday morning. It was about 485 miles southeast of Wilmington, N.C., with maximum sustained winds of 125 mph.
HURRICANE FLORENCE EMERGENCY CONTACTS TO NOTE AS 'EXTREMELY DANGEROUS' STORM HITS EAST COAST
Steve Goldstein, FEMA's National Oceanic and Atmospheric Administration liaison, said Wednesday that Florence is forecast to stall once it hits landfall before turning slightly south and heading down the Carolina coast. More than 5.4 million people are in the hurricane's path.
President Trump declared states of emergency for North and South Carolina and Virginia, opening the way for federal aid. All three states ordered mass evacuations along the coast.