Hurricane Florence -- weakened, but still powerful -- inched closer to land Friday morning, battering the Carolina coast with 60 mph winds and heavy rains that officials fear could cause catastrophic flooding.
The dangerous Category 1 hurricane was about 10 miles east of Wilmington, N.C., and about 80 miles east-northeast of Myrtle Beach, S.C., at 6 a.m., the National Hurricane Center said.
Emerald Isle, N.C. recorded 6.3 feet of storm surge "inundation," according to the U.S. Geological Survey. A 5.5 foot surge of water near Morehead City was also recorded, the National Weather Service reported.
Authorities in the coastal city of New Bern, N.C., were working with federal responders to rescue at least 150 residents who reported themselves stranded in Florence's storm surge.
"Don't relax, don't get complacent. Stay on guard. This is a powerful storm that can kill. Today the threat becomes a reality."
State officials were bracing for the worst. A tattered American flag seen flying on a live surf camera at Frying Pan Tower in North Carolina was evidence of the strong wind gusts pounding the coast.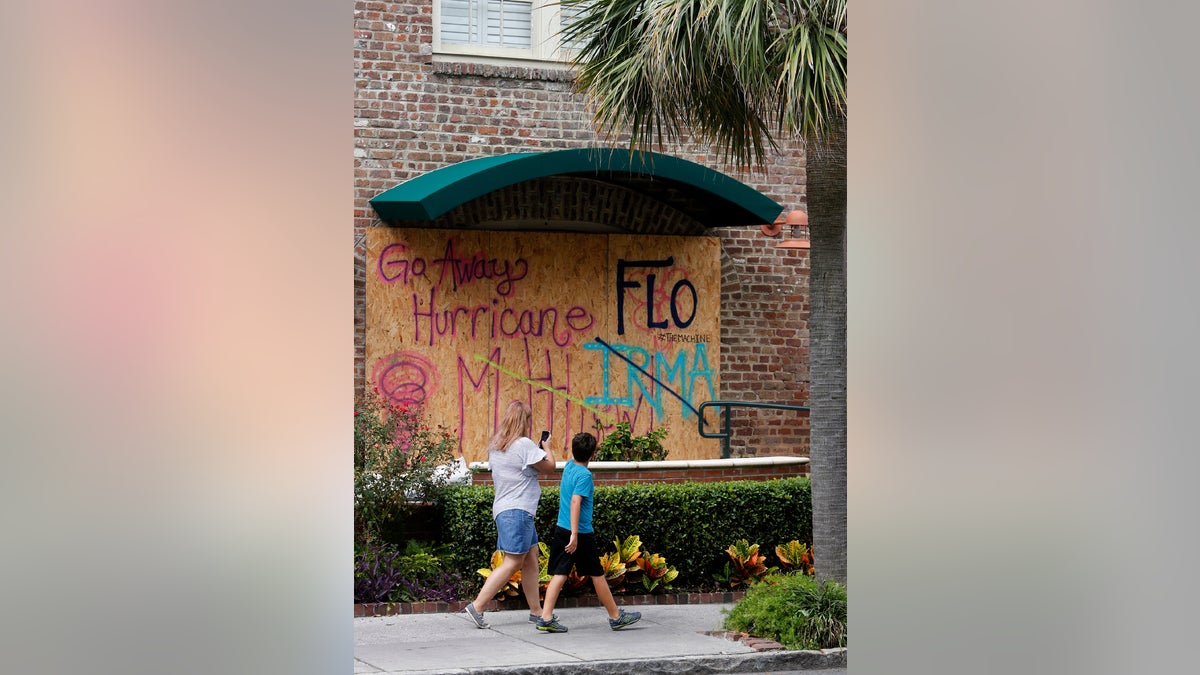 Even though Florence's winds weakened as it drew closer to land, dropping from a peak of 140 mph earlier in the week, North Carolina Gov. Roy Cooper maintained his warning.
"Don't relax, don't get complacent. Stay on guard. This is a powerful storm that can kill. Today the threat becomes a reality," Cooper said.
Hurricane-force winds extended 80 miles from its center, and tropical-storm-force winds up to 195 miles.
Florence was moving west-northwest near 6 mph with maximum sustained winds of 90 mph, the update said.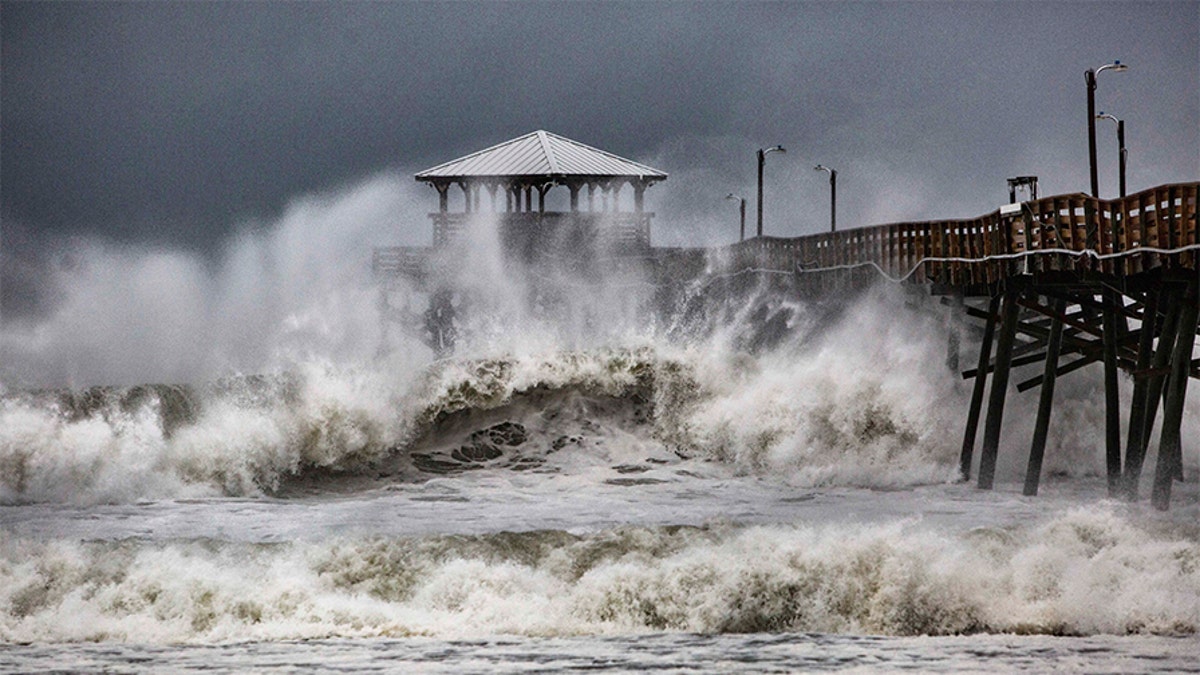 "On the forecast track, the center of Florence will approach the coasts of North and South Carolina later tonight, then move near or over the coast of southern North Carolina and northeastern South Carolina in the hurricane warning area on Friday," the update said. "A slow motion across portions of eastern and central South Carolina is forecast Friday night through Saturday night."
The storm is likely to bring significant rain to the Carolinas, where some places could see upwards of 20 inches, the update said. This is expected to cause "catastrophic flash flooding and prolonged significant river flooding."
North Carolina has more than 372,000 power outages across the state as of early Friday morning, officials said.
HURRICANE FLORENCE'S PATH: TRACK THE STORM HERE
The hurricane agency said a mix of storm surge and tides could result in flooding from rising water levels. Cape Fear to Cape Lookout, N.C., could see as much as 7 to 11 feet of water, according to the update.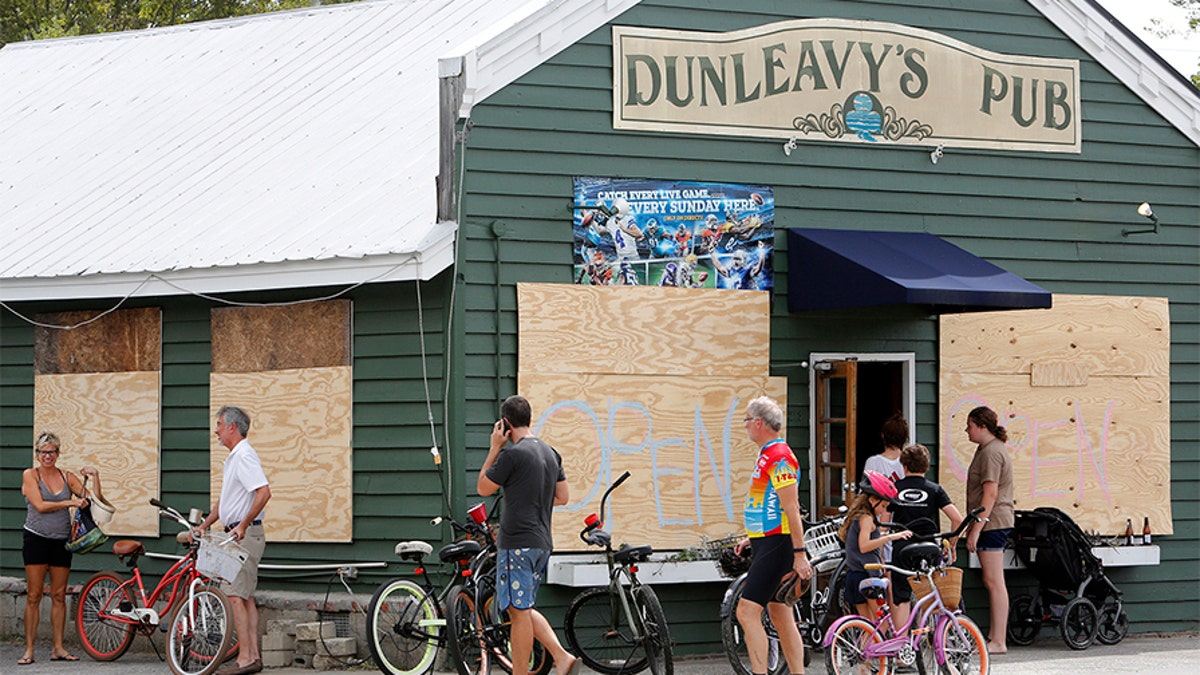 Storm surge and hurricane warnings were in effect for South Santee River, S.C., through to Duck, N.C., as well as Albemarle and Pamlico Sounds in North Carolina, the agency said.
"The worst of the storm is not yet here but these are early warnings of the days to come," Cooper said. "Surviving this storm will be a test of endurance, teamwork, common sense and patience."
Cooper requested additional federal disaster assistance in anticipation of what his office called "historic major damage" across the state.
As the storm began buffeting the coast, and more than 12,000 people were in shelters.
Areas from Edisto Beach to South Santee River in South Carolina were under both a storm surge and hurricane watch, while areas located north of Duck, N.C., to the state's border with Virginia were under a storm surge watch, according to the NHC update.
AS HURRICANE FLORENCE NEARS, LIVE SURF CAM VIDEOS SHOW IMPACT ON CAROLINAS
Schools and businesses as far south as Georgia were closed, about 1,200 flights and counting were canceled, and coastal towns in the Carolinas were largely emptied out.
If you're getting ready for Florence, you can read about steps to prepare for the storm here and find emergency contacts here.
Fox News' Elizabeth Zwirz, Lucas Tomlinson, Zoe Szathmary and the Associated Press contributed to this report.