Hurricane Florence evacuees could find refuge at some NASCAR racetracks: reports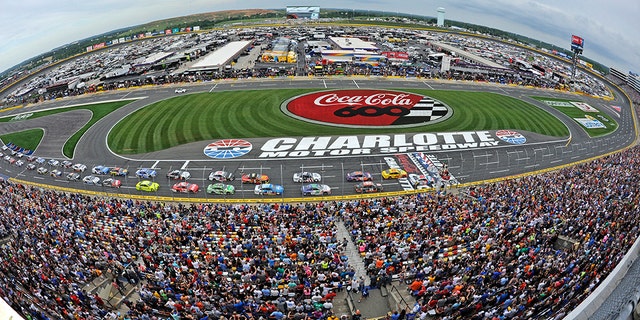 NASCAR fans fleeing Hurricane Florence may find themselves camping out at some familiar locations.
Both Atlanta Motor Speedway in Hampton, Georgia, and Charlotte Motor Speedway in Concord, North Carolina, have announced available space at their campgrounds, SportingNews reports.
"Attention Hurricane Florence Evacuees! We will be opening our Premiere and Legends campgrounds to those who need refuge! Dry camping will be FREE and full hookup sites will cost $20 per night," Atlanta Motor Speedway tweeted Tuesday.
The racetrack offered more details about its amenities in a press release.
"Located adjacent to the campgrounds, AMS will also open The Rinnai Shower Station camper bath house, allowing evacuees free access to hot showers and restroom facilities during their stay," it said.
On Twitter, the racetrack said that pets can stay there, too.
Atlanta Motor Speedway also responded to a Twitter user who asked about the safety of the campgrounds.
"They sure are!" the track wrote. "During the day the track is fully operational and fully staffed, any problems or questions can be addressed immediately. We have security that will be on duty throughout each night keeping an eye on things as well."
HURRICANE FLORENCE'S PATH: TRACK THE STORM HERE
Charlotte Motor Speedway also addressed plans to take in evacuees.
"ALERT: In advance of #HurricaneFlorence, we are opening our campgrounds to anyone evacuating the storms," it said.
The site shared in a press release that its Rock City Campground was opened at noon Tuesday "for evacuees heading west or inland from Hurricane Florence."
HURRICANE FLORENCE PROMPTS VOLUNTEER GROUP AMERICA'S CAJUN NAVY TO SEND MORE THAN 1,000 PEOPLE TO HELP
Charlotte Motor Speedway added, "With severe weather in the forecast for other southeastern states, accommodations will be available as long as possible prior to potential landfall. Evacuees will have access to bathhouse facilities on speedway property."
The track's executive vice president, Greg Walter, on Wednesday tweeted several photos of trucks set up.
"The @SalvationArmyUS and utility companies using @CLTMotorSpdwy as a staging ground for #HurricanceFlorence - already have evacuees coming in to take advantage of our campgrounds," he wrote.