Hunter in Montana kills grizzly bear, injures cub in self-defense, officials say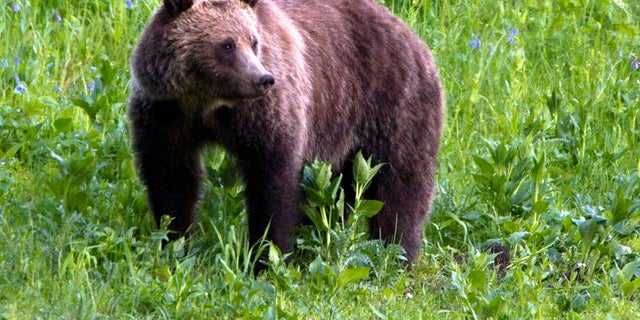 NEWYou can now listen to Fox News articles!
Montana wildlife officials said a hunter shot and killed a female grizzly bear Wednesday and wounded her cub that was later euthanized in self-defense.
A spokesman for Montana Fish, Wildlife and Parks told the Associated Press that the bow hunter was in thick brush on Montana's Rocky Mountain Front when he came across the bears at the Blackleaf Wildlife Management Area.
The hunter shot both with a pistol. The adult female bear was killed and the 2-year-old cub was wounded and had to be put down. It was unclear what led up to the shooting.
Grizzles are protected under the Endangered Species Act in the Lower 48 states. Investigators determined the hunter was acting in self-defense and will not face charges.
The incident follows another that occurred earlier this week when a bow hunter killed a grizzly that attacked him in Montana's Blackfeet Indian Reservation. On Monday, a bow hunter a killed moose on the reservation and was preparing to move toward the animal when a grizzly attacked him.
The hunter was taken to a hospital and treated for his injuries and released. The U.S. Fish and Wildlife Service is investigating the incident.
The Associated Press contributed to this report