Hundreds Rampage Through Neighborhoods Surrounding Wisconsin State Fair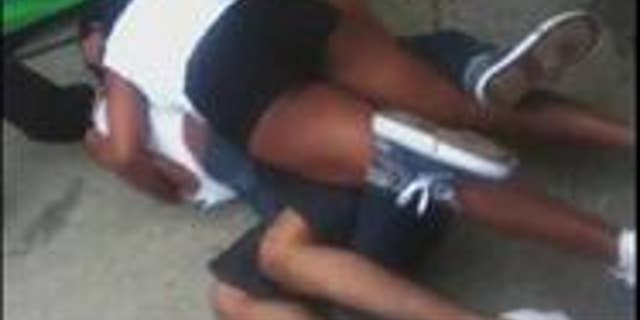 Milwaukee police officers are investigating a string of mob-like actions involving a very large and unruly crowd near the Wisconsin State Fair Thursday night, where several people were badly injured and cars and homes were rampaged, Fox6 News reported.
Twenty-four people were arrested inside the fairgrounds after fights broke out, State Fair officials said. The violence continued after closing time outside the park.
State Fair Park CEO Rick Frenette said seven park police officers were injured, including two who were taken to the hospital.
Milwaukee Police said just after 11 p.m. they responded to complaints of an unruly mob attacking cars, people and leaving damage in its path.
Hundreds of young people left the fairgrounds and made their way down to the surrounding neighborhoods, smashing car windows, throwing rocks and beating people who were leaving the fair.
Several people were punched in the face, a child was pushed to the ground, one woman required stitches and another will need surgery for her injuries.
Police are continuing to search for suspects involved in the incident.
One witness said he saw a group of 20-30 young men attack someone walking by.
"A group came through and the guy was kind of not really looking and was making his way through the crowd like anybody else would, and just wound up on his knees and they wound up punching him," the witness said.
"I had one kid you know asking me to sit on my porch until it cleared up because he was afraid to walk by himself."
Witnesses described the mobs as young African American teens. Milwaukee Aldermen Bob Donovan and Joe Dudzik released a bold statement on Friday about what they called a "deteriorating African American culture in our city," Fox 6 News reported.
Frenette said there will be an increased police presence following disturbances at the fair and surrounding neighborhood. Frenette added that all of those under 18 attending the fair will have to be accompanied by a parent or legal guardian after 5 p.m.
Click here for more information on the rampages that took place around the Wisconsin State Fair.