Hundreds of military families ring in holidays with free Christmas trees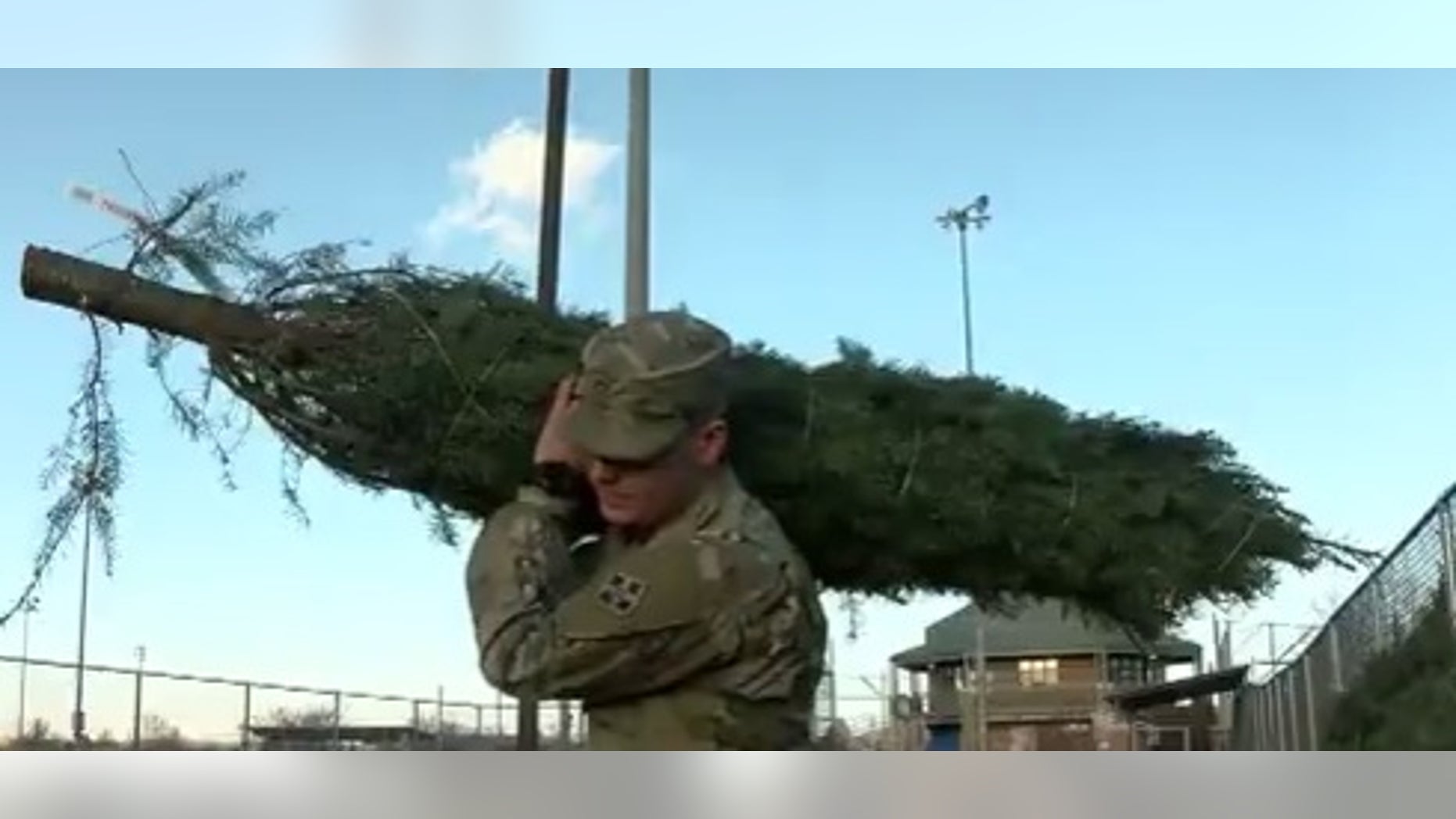 A very special delivery for at least 500 families happening at Fort Carson in Colorado Monday.
The Trees for Troops program provides free Christmas trees to armed forces in all branches of the military. The trees are donated by families and community members across the country. The program delivers trees to 65 bases in 17 countries.
MILITARY CAREGIVERS HAVE FUN AND RAISE FUNDS WITH CALENDAR
"It just means so much to me," said seven-year-old Lyrik Fisher. "It's very very special. It's absolutely gorgeous."
"To me it's great," said Staff Sergeant Nathan Maston with the United States Army. "I grew up as a kid just having an artificial trees and they're nice but nothing beats having the smell and the feel of a real tree in the home. It makes it feel a little bit more like Christmas."
GOLD STAR FAMILY MEMBERS SAY THEY WERE BOOED ON FLIGHT
"We weren't even financially able to get a Christmas tree this year, even a fake one, so having this one is perfect," said Marissa Perales, a military spouse.
Each tree came with a handwritten note from a stranger, somewhere across the country, a note from someone who's making sure these soldiers know they're appreciated.
"With a lot going on in the world nowadays and the prolonged conflict we have, sometimes the military guys feel like were forgotten so this just kind of reminded us that hey there's still people out there that care about us and want to see us have a good Christmas," said Matson.
"We know there's always support somewhere and it's just very meaningful and it helps knowing that your kids won't go without a Christmas tree or Christmas spirit," said Specialist Jake Fisher with the U.S. Army.