Hundreds attend candlelight vigil for missing South Carolina lobbyist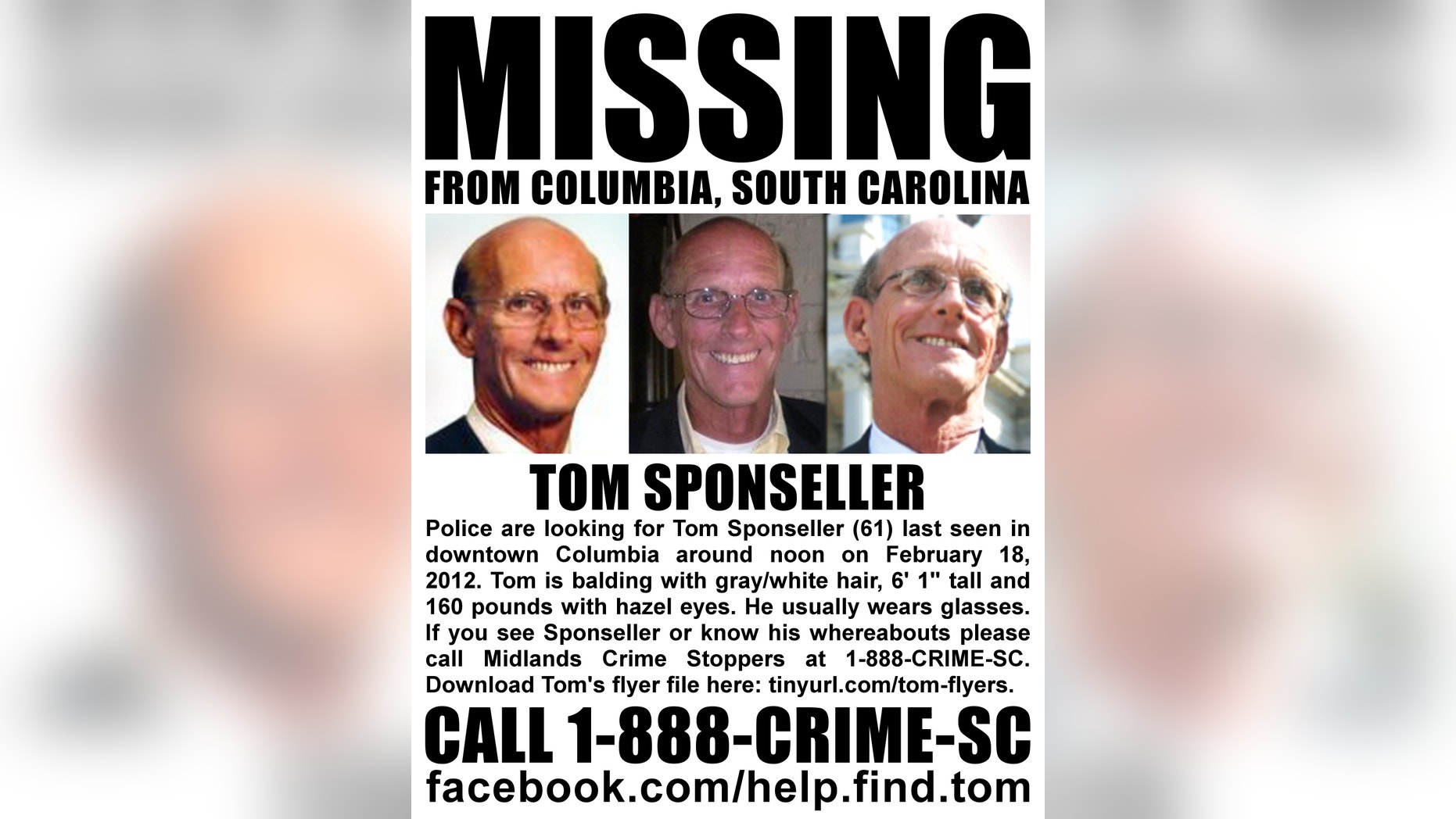 Hundreds gathered for a candlelight vigil Wednesday night to pray for the safe return of Tom Sponseller, a prominent South Carolina lobbyist whose mysterious disappearance has baffled investigators.
Sponseller, a hotel and restaurant industry lobbyist who is president and CEO of the South Carolina Hospitality Association, was reported missing on Saturday night by his wife after friends and family tried repeatedly to contact him by phone.
Sponseller, 61, was last seen by co-workers at around noon at his office in downtown Columbia. His car was reportedly found parked in a garage next to office and no signs of a struggle were evident.
While Sponseller's disappearance is considered a missing persons case, authorities are investigating all possibilities, including foul play.
"Since we don't know his whereabouts, we cannot rule out foul play at this time," Columbia police spokeswoman Jennifer Timmons said in an email to FoxNews.com.
On Wednesday night, Sponseller's wife, Margaret, and three adult children gathered with 300 supporters for a candlelight vigil on the State House lawn.
"It's wonderful to have all the generosity and support we've received," said Sponseller's 38-year-old son, Thomas Sponseller Jr., The State newspaper reported. "He loved his family and it's very bizarre that we haven't been able to get in touch with him."
"It's been four-and-a-half days and we miss him bad," Sponseller's neighbor, Mike Johnson, told the newspaper. "We've all cried ourselves to sleep this week. Tom, I don't know what happened, but I pray you return to us safely."
Sponseller is a Citadel graduate and a former Air Force officer, according to his biography on the South Carolina Hospitality Association's website.
He has been lobbying for the state's hospitality and tourism industry for more than 20 years. He is married and has three adult children, all of whom have worked in hospitality, according to the bio.
Anyone with information is urged to call Midlands Crime Stoppers at (888) CRIME-SC of the Columbia Police Department at (803) 545-3500.
FoxNews.com's Cristina Corbin and Perry Chiaramonte contributed to this report.