Human skull found in wooded area of rural Alabama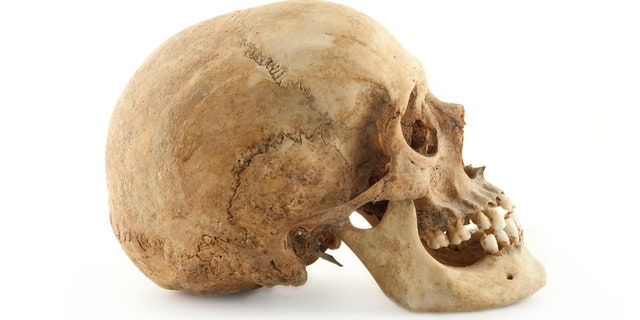 Police are investigating after a hunter discovered a human skull in a heavily wooded area near Tuscaloosa, Alabama.
Investigators are searching the remote area for more human remains after retrieving the skull early Sunday afternoon, and officials said it appeared to have been there for some time. The discovery was made on Alabama Highway 69 North, near the Walker County line, where the woods are so thick they aren't accessible by vehicle, Tuscaloosa Violent Crimes commander Capt. Gary Hood said.
Little else is known about the discovery, apart from the fact that is has shaken the small Southern town. The area where the skull was found is located near a roadside pit stop, T's Korner store, where clerk and cook Emily Graggs told Tuscaloosa News that it's "sad" that remains were nearby all this time.
ALABAMA MAN SERVING LIFE SENTENCE FOR SEX TRAFFICKING ESCAPES MAXIMUM-SECURITY PRISON
"It's definitely shocking. This is small town, everybody knows everybody," she said. "To hear that they found remains not far from here, it's sad story. I feel bad for the family." Shoppers at T's Korner store reportedly said a man went missing a few years ago in the area, and surmised that the remains could be his.
"I've heard rumors of people who have gone missing, so maybe this ties up the case," Graggs continued.
CLICK HERE FOR THE FOX NEWS APP
The skull will be transported to the Alabama Department of Forensics lab in Montgomery for analysis.
The Tuscaloosa Violent Crimes Unit declined to comment further about the incident when contacted by Fox News.