How states fared on unemployment applications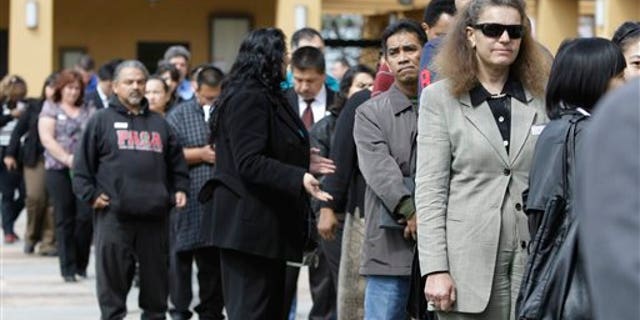 Fewer people applied for unemployment benefits last week, evidence that layoffs are declining and companies may be hiring more workers. The number of people seeking benefits dropped by 6,000 to 388,000 in the week ended March 26.
Here are states with the biggest declines in applications. The state data is one week behind the national figures. No state reported an increase greater than 1,000, the department said.
States with the biggest drops in claims:
Illinois: Down 2,696, due to fewer layoffs in the construction, service and manufacturing industries
California: Down 2,150, no reason given
Pennsylvania: Down 2,145, due to fewer layoffs in the transportation, construction, and service industries
Ohio: Down 1,320, no reason given
Washington: Down 1,215, no reason given
Oregon: Down 1,105, no reason given