How cops stumbled on 115 hostages in Texas home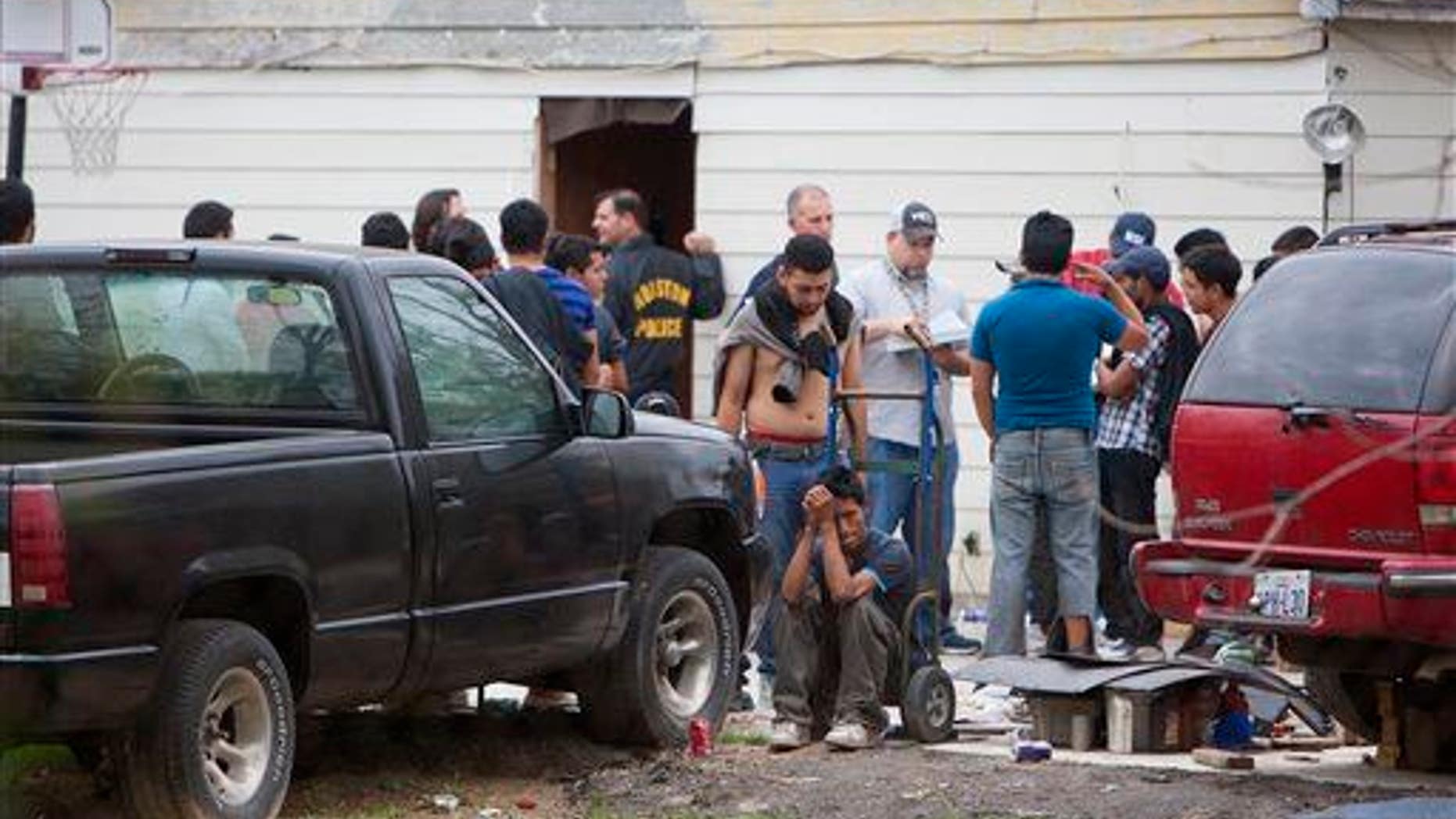 Houston police last Wednesday uncovered a grim building covered in human waste and packed with 115 people held hostage inside. Court papers filed in the case against five alleged human smugglers provide more insight into how the "stash house" came to be, and how police uncovered it.
The Houston Chronicle reports that the tip came from a worried grandmother, who reached out to local police after being contacted by a smuggler who demanded $13,000 in order to transport her daughter and two young grandchildren to Chicago—a trip the woman said her daughter had paid the smugglers $15,000 to facilitate.
Pay the ransom, the grandmother was told, or the smugglers would "make her family disappear." KPRC previously reported the 24-year-old and her children didn't show up at a prescribed meeting place last Tuesday night.
The grandmother's tip brought police to the Pearland-area home; neighbors told KHOU they had no inkling of what was going on inside, but it didn't take police long to figure it out: One set of officers stopped a Ford Mustang that was exiting the property and noticed "a black semi-automatic handgun protruding from beneath the front passenger seat"; other officers saw three men jump a fence and flee; still a third group observed men wearing only underwear inside, and called the Department of Homeland Security.
Why the lack of clothing? Per the filing, the alleged smugglers locked up their hostages' clothes and shoes to make fleeing difficult; deadbolt locks, boarded-up windows, a wooden paddle, stun gun, and firearms also assisted to that end.
Those held there, some for at least six weeks, hailed from El Salvador, Mexico, Guatemala, and Honduras. An initial court appearance is today scheduled for the five accused, who are charged with hostage-taking and violence with a firearm.
(Click for more on what was found inside the home.)
More From Newser