Hoverboard responsible for destroying Tennessee home, officials say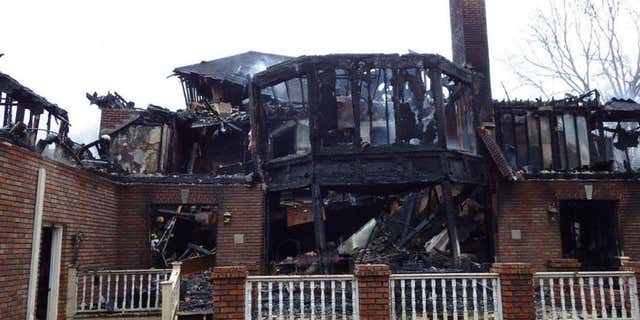 NEWYou can now listen to Fox News articles!
Tennessee officials said Tuesday that a hoverboard was to blame for destroying a $1 million home in January and leaving the family homeless.
Nashville Fire Department Spokesman Brian Haas said the two teens who lived at the home heard a noise downstairs at 11:40 a.m. on Jan. 9. When teens rushed down to see what the noise was, their entire first floor was in flames.
Haas said it was a hoverboard that burst into flames, which started the blaze.
Brian Fox, the teens' father, caught his 16-year-old daughter as she leapt from second floor to escape the flames, according to The Tennessean. Fox then rushed to get a ladder to help his 14-year-old son get out of the house from the second floor.
The teens suffered only minor injuries. The Foxes have two other children, a 12-year-old and a 5-year-old, according to The Tennessean.
The Fox family – still in shock – told reporters they couldn't believe "a toy" had destroyed their home, according to the paper. Brian Fox said wants others to know the dangers of the hoverboard, which he said seemed innocent at first.
"It was a hoverboard that destroyed out house," Brian Fox said. "It started as just a toy."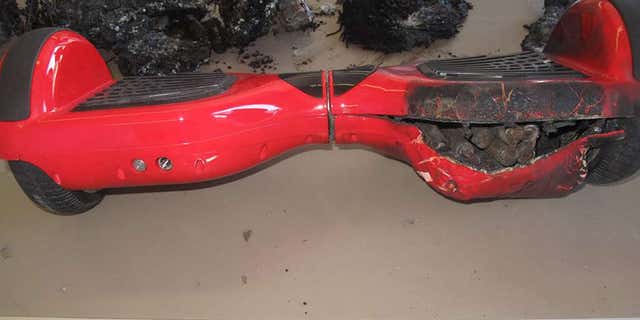 Haas said the fire destroyed the 4,000 square-foot home. The Tennessee State Fire Marshal's Ofice said the blaze was first confirmed house fire that was caused by a hoverboard.
A fire department investigation concluded that a "FITURBO F1" hoverboard was to blame for the fire. A separate investigation revealed that friends of the Fox family had their "FITURBO F1" caught fire near the hoverboard's battery area.
Fire officials reiterated to hoverboard owners that they must take the proper precautions in order to prevent another tragedy.
"If you do own a hoverboard, do not leave it unattended while charging," said State Fire Marshal Gary West. "Do not leave it plugged into an outlet overnight."
The U.S. Consumer Product Safety Commission is investigating dozens of similar fires across the country which are believed to be caused by a hoverboard. The Nashville fire is among those being investigated.
Click for more from The Tennessean.