House fire kills California woman trying to save her dogs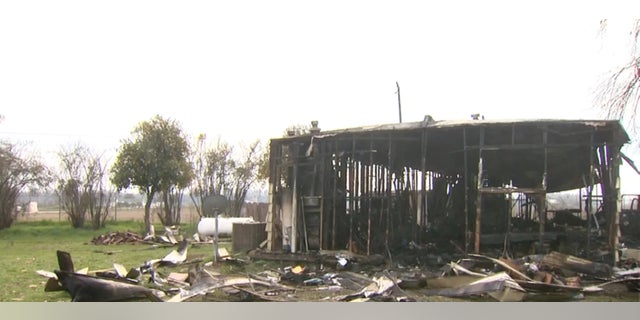 Authorities say a woman was killed in a Central California fire after running back into her home to save her dogs that had already escaped the flames on their own.
The Fresno Bee reports 48-year-old Laura Doud told the 911 operator that her pets were still inside her mobile home engulfed by fire Saturday morning.
Fresno County Fire Battalion Chief Mike Bowman says the 911 operator told Doud not to attempt to rescue the animals but she rushed back in.
Bowman says other 911 calls alerted firefighters that Doud had gone back in the home but that the walls were deteriorating and the flooring collapsed as firefighters stepped in, making it impossible for them to go after her.