'Honest mistakes': Tourists face jail time for declaring legal handguns at NYC landmarks
NEWYou can now listen to Fox News articles!
Elizabeth Elderli never leaves her Houston home unarmed. So, when the 31-year-old former U.S. Marine visited Manhattan's September 11 Memorial, two guns were in her backpack when she saw a "no firearms" sign at the security checkpoint.
Elderli told a police officer about the loaded 9-mm. and .380-caliber semi-automatic guns -- both covered by her Texas-issued concealed weapons permit, which she believed was valid in New York, her attorney claims. But she quickly learned that the Empire State's gun control laws bear no resemblance to those in effect back home. Elderli was arrested in the Saturday incident, charged with felony possession of a weapon and left facing 3 ½ to 15 years in prison.
"Nothing is accomplished by treating people in these circumstances, who obviously lack criminal intent, as criminals."
"She did what every responsible gun owner would do," her attorney, Amy Bellantoni, told FoxNews.com. "If she thought she was doing something wrong, she would have turned around and walked out.
"There's absolutely no criminal intent here," the lawyer added.
Elderli's arrest is the latest in a string of cases involving out-of-state, gun-toting tourists arrested and charged in New York, which has among the nation's toughest firearms laws. Gun control advocates say it is up to firearms owners to know the laws in jurisdictions they visit, and have little sympathy for people who carry guns in from states with less stringent laws. But the treatment of Elderli and other citizens underscores the serious consequences faced by a gun owner who abides by one state's laws, but unwittingly breaks another's.
A 52-year-old woman with a permit to carry a handgun in Florida was arrested last month in Jersey City, N.J., while trying to board a ferry to Ellis Island with her weapon. Elizabeth Griffith, of Daytona Beach, could face up to 10 years in prison for unlawful possession of a firearm. New Jersey also has strict handgun regulations.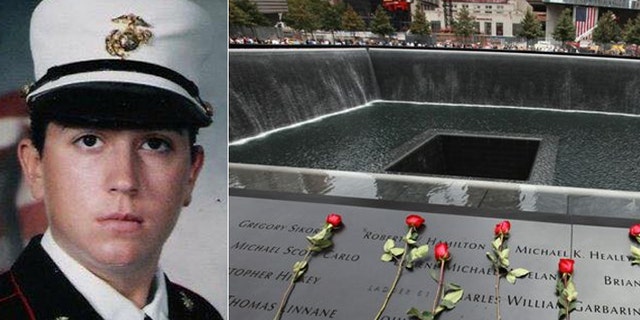 In September 2011, Ryan Jerome, a 28-year-old Marine, was arrested and charged after trying to check his Indiana-registered handgun at the Empire State Building. His attorney, Mark Bederow, got the felony reduced to a misdemeanor, but his client ended up with a criminal record.
"It is true that out-of-state firearm owners should familiarize themselves with New York's Draconian laws before coming to New York City," said Bederow, a defense attorney and former Manhattan prosecutor who has represented many people charged with gun crimes in New York. "But district attorneys have a powerful tool — prosecutorial discretion — and need not criminalize honest mistakes by otherwise law-abiding citizens, especially veterans, who acted responsibly by disclosing their possession to appropriate authorities."
Elderli insists she thought her research had shown her the guns -- which she had checked on her flight from Texas to Pennsylvania -- did not violate the laws of any state she intended to visit. Both Bellantoni and Bederow note her actions showed she wasn't knowingly breaking the law.
"If she had known that New York did not recognize her license, she would have left it [the guns] in a safe in the hotel," Bellantoni said of Elderli, a former private first class with the U.S. Marine Corps who served in Iraq in 2003.
Added Bederow, "Most rational people cannot comprehend that a veteran from Texas who wanted to visit the 9/11 Memorial, but who mistakenly believed that her possession of firearms in New York was lawful, such that she declared them, is being treated like a common criminal and subject to the stigma of a criminal record and the possibility of incarceration hundreds of miles from home.
"Nothing is accomplished by treating people in these circumstances, who obviously lack criminal intent, as criminals," he said.
But gun control advocates say Elderli's actions were negligent and her punishment a consequence of the failure to recognize another state's gun laws.
New York does not honor any other state's gun permits or licenses. In addition, a New York state pistol license is only valid in the counties outside the five counties of New York City if it is validated by New York City. A New Yorker may not take his or her handguns into the city -- a law that includes Self Protection licensees, with a few exceptions.
"We hear a lot of rhetoric from the pro-gun movement about 'responsible gun ownership,'" said Ladd Everitt, communications director for the Coalition to Stop Gun Violence. "Walking into the 9/11 Memorial with two loaded, semiautomatic handguns in a backpack isn't it.
"We should also contemplate how paranoid someone has to be to think they need two handguns to visit a place of peaceful reflection in the 10th safest major city in the world," he said.
Leah Barrett, executive director of New Yorkers Against Gun Violence, described Elderli's actions as "foolish," saying New York and Texas couldn't be more dissimilar when it comes to gun laws.
"New York has very strict concealed carry permits and tough gun laws overall compared to Texas, where you can bring guns onto college campuses," Barrett said. "It's a free-for-all down there."
"New York State is the third most populous state, yet we have the third lowest gun death rate in the country," she said. "If you're not sure [of the law], leave your guns at home."
An Aug. 28 court appearance is scheduled for Elderli, whose Facebook page reads, "little girls dreamed of becoming princesses, I dreamed of becoming a United States Marine." Her attorney said she is hoping the case gets dismissed.
"There's no common sense in holding good people and giving them a criminal record," Bellantoni said.