Homeless men broke into California apartment to make meal, take shower, police say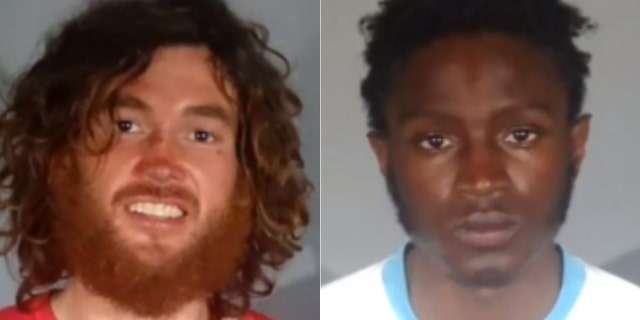 Two homeless men were arrested Friday after they allegedly broke into a California apartment to cook a meal and take a shower, police said.
Elijah Smart, 29, and Markis White, 19, were charged with burglary for allegedly breaking into the Santa Monica residence, police said. Robby Spillman, the homeowner, told NBC Los Angeles that the men treated his place like it was their own.
"They were able to get on my patio and come in through the back," he told the station, adding that he found the men Friday after returning home from Christmas shopping.
CLICK HERE TO GET THE FOX NEWS APP
Spillman said the men smelled like they hadn't showered in weeks and asked him whether they could "hang out" for a while. He said he played along with them and asked whether they had enough food, then pretended to take his dog for a walk while he called the police.
HOMELESS MEN WHO ATTACKED NEW YORK CITY COP IN VIRAL VIDEO WON'T FACE CHARGES
"I was calm and I said to them, 'Do you have enough food?' 'Is there anything I can get you guys?'" he said.
He said he and his girlfriend have a baby due in a few weeks and the whole incident has made him reconsider whether the couple should stay in the area.
The Associated Press contributed to this report.