Homeless man reacts after accepting $5 from stranger to pour coffee on himself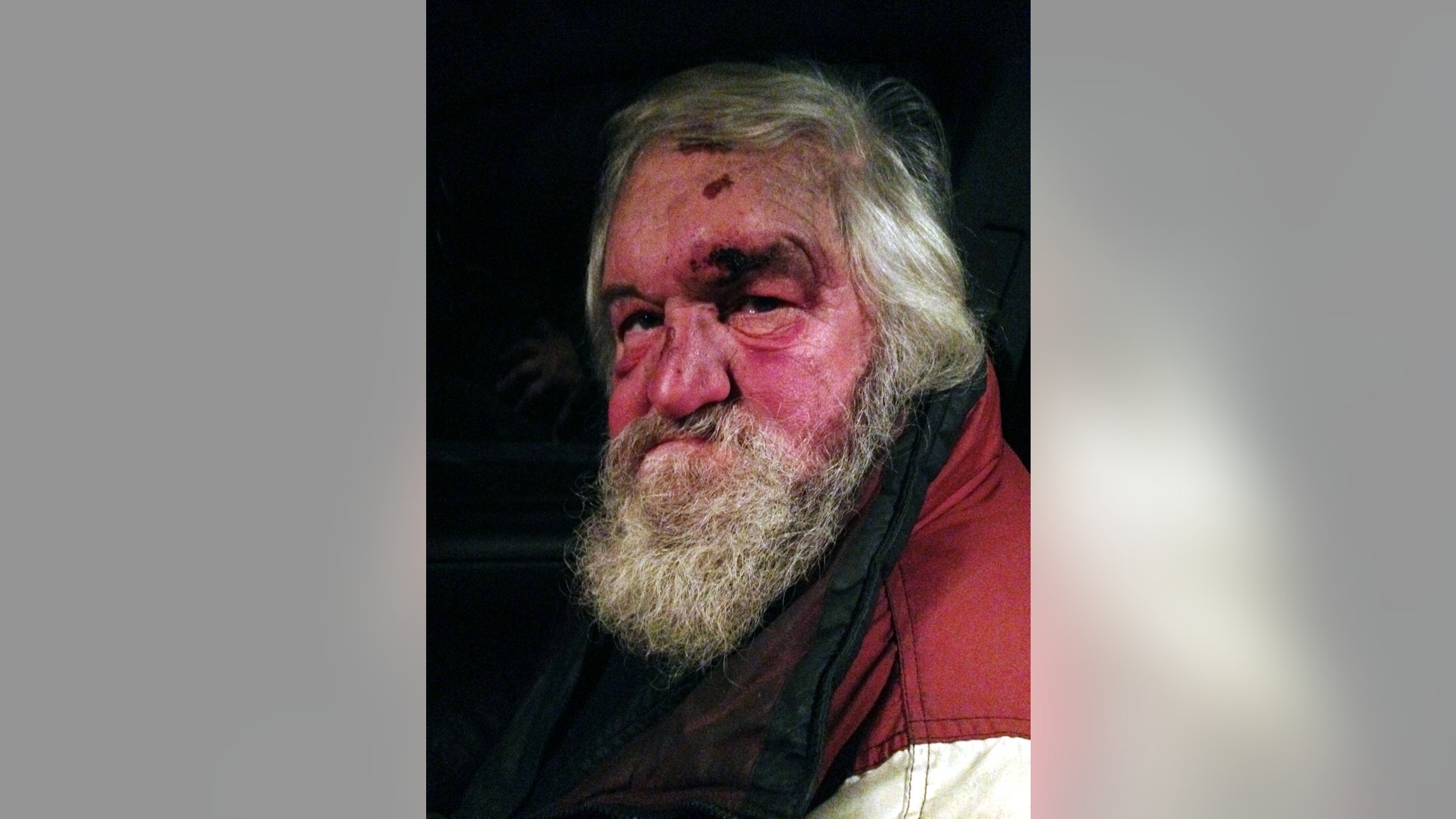 A homeless man in New Jersey said he let another man record him pouring coffee on himself last week in exchange for $5 cash.
"Never thought I'd be in this position at 65," the homeless man, Ronald Leggatt, told the Asbury Park Press. He said he was not aware the video was posted to Facebook, adding, "I don't even know what Facebook is, to be honest with you."
Police say no charges will be filed against the stranger because Leggatt consented. It happened on Jan. 18 at a gas station in Lakewood.
Leggatt told the newspaper he generally looks for discarded lottery tickets in the area, hoping to pocket enough cash for food and coffee. He says he sleeps in the dugout of a nearby baseball field.
A bystander, Carlos Mejia, posted an account of the incident on social media after confronting the young man who paid Leggatt, and the community outcry prompted police to investigate. The Rev. Steve Brigham, a homeless advocate who knows Leggatt, says it's just something that you don't do to other human beings.
The man who made the offer belonged to the local Orthodox Jewish community, according to the newspaper. He reportedly said police wouldn't try to prosecute him because "we run this town." Local media report he eventually apologized.
Some critics accused Mejia of anti-Semitism, while others commended him for speaking out. Still others say they now recognize the homeless man, and hand him a little money to help out when they see him.
The Associated Press contributed to this report.