Holloman Major Accused of Sexual Assault, Kidnapping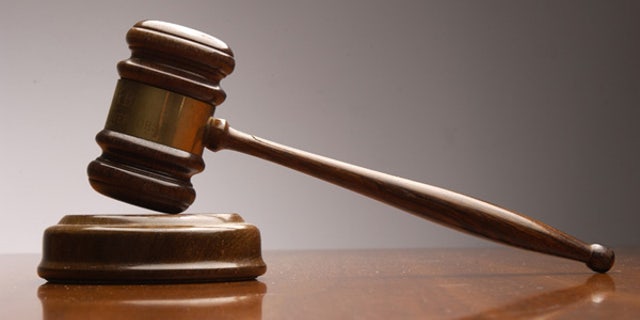 A Holloman Air Force Base officer is accused of sexually assaulting, abusing and kidnapping a woman.
Maj. Clarence Anderson III is charged with one count each of sexual assault, abusive sexual contact, aggravated assault, kidnapping, assault consummated by a battery and communication of a threat towards the victim and the kidnapping of the victim.
Anderson's charges are under the Articles of the Uniform Code of Military Justice.
Holloman 49th Wing Public Affairs Director Arlan Ponder said Anderson was stationed at Holloman with the Material Maintenance Squadron.
"Anderson is not jailed," Ponder said. "It's part of the Uniform Code of Military Justice. Local law is one thing. Air Force falls under the UCMJ. They do things differently. He is just like any other airman. He is free to come and go. He's actually been removed from MMS. The UCMJ is there for a reason. We hold everybody to the same standards."
He said he is unable to release the age of the victim nor if the woman is active duty military because of the Air Force's privacy act.
Ponder said Anderson declines to comment for this story.
The Air Force Times website is reporting that Anderson is a special project officer with the 49th Material Maintenance Support Squadron, according to the Air Force Personnel Center.
On his Linkedin page, Anderson writes that he has been a logistics officer at Holloman since June 2013. He lists only one prior assignment: four years and eight months as a logistics officer at Special Operations Command Central at MacDill Air Force Base in Tampa, Florida, the Times reported.
The charge sheet alleges Anderson was involved in a series of incidents that began in 2009 and took place through 2013 in New Mexico, Alabamaand Florida. The first alleged instance of abuse took place in August 2009, when Anderson allegedly choked the woman, according to the Times article.
Anderson is accused of hitting the alleged victim in her face with his fists in January 2012, the charge sheet says. In November 2012, he allegedly assaulted her by covering her mouth with his hands and hitting her on the buttocks with a door.
The Times reported, also in November 2012, he is accused of holding her against her will and threatening her by saying, "I know how to kill you and blame it on PTSD," the charge sheet states.
The Times article also reports that Anderson is accused of sexually assaulting and abusively touching the woman in September 2013, the charge sheet stated. Later that month, he allegedly wrongfully confined her.
The Times is reporting, other charges against Anderson were dismissed in October.
Anderson's court-martial is scheduled for April 20, according to the Air Force Judge Advocate General's online docket.
In a Nov. 4, 2013 commentary on Holloman's website and published in the Hollogram, Anderson wrote that he experienced situations both personal and professional that molded him into a leader.
"I have experienced fatherhood, divorce, numerous deployments and even death, all of which consciously or unconsciously postured me into leadership," he wrote. "I have also had the privilege of not having the stick because followership is just as important as leadership, as it teaches patience and humility, two direly needed characteristics to have as a leader."