Hobby shop chain faces backlash for stance against ObamaCare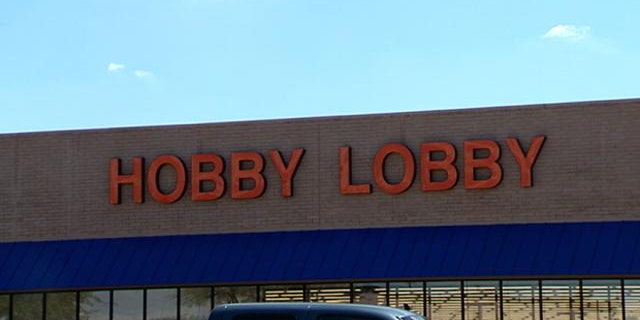 A Christian-owned chain of hobby shops is facing a bitter backlash after suing the Obama administration over new requirements to provide insured employees with contraceptive and abortion coverage.
Oklahoma-based Hobby Lobby filed the suit Sept. 12 in U.S. District Court in Oklahoma City, alleging that the ObamaCare mandate violates the religious beliefs of the company's owners. The suit followed similar suits by Catholic colleges and a Denver-based company whose owners also objected to the mandate on religious grounds. While a judge has not yet ruled on Hobby Lobby's suit, a Facebook page calling for a boycott of the company, which operates 500 stores in 41 states, has appeared online, and several other forums have featured posts urging customers to steer clear of Hobby Lobby.
"I'm boycotting Hobby Lobby!" reads the heading of one posting on image posting site Flickr. "Even if you're pro-life this kind of action stinks to high heaven! If things like this can be allowed then what's next?!," the user added.
[pullquote]
Others have taken to social media to protest against Hobby Lobby, with a "Boycott Hobby Lobby" page on Facebook.
"I've been to two Hobby Lobby parking lots today and they were fairly empty. I used to have trouble finding a parking spot!" read one posting from the administrator of the Boycott page. "I think the boycott is catching on! I do not think they are getting the reaction they hoped for."
Hobby Lobby owner David Green is a devout Baptist who owns one of the world's largest collections of Biblical artifacts. The Becket Fund for Religious Liberty, which represents Green in his suit, argued that compliance with the offending portion of the health care law that the nature of their suit is "would force religiously-motivated business owners like plaintiffs to violate their faith under the threats of millions of dollars in fines."
Lawyers argued that company employees are well aware of Green's views and their bearing on the company.
"The Green family's business practices ... reflect their Christian faith in unmistakable and concrete ways," the complaint states. The company employs full-time chaplains; close all store locations on Sundays and monitors all marketing and operations to make sure that it is consistent with their beliefs.
Failure to comply with the mandate could subject the company to as much as $1.3 million in daily fines, according to Becket Fund attorneys.
"They're being told they have two choices: Either follow their faith and pay the government half a billion dollars or give up their beliefs," Lori Windham, an attorney from the Becket Fund, told Foxnews.com. "We believe that's a choice no one should have to make."
David Green could not be reached for comment, but in a recent USA Today Op-Ed, he blasted the Obama administration for imposing mandates he believes he cannot comply with.
"Our government threatens to fine job creators in a bad economy," Green wrote. "Our government threatens to fine a company that's raised wages four years running. Our government threatens to fine a family for running its business according to its beliefs. It's not right."
The company does not object to providing coverage that includes birth control pills, but refuses to provide or pay for two specific abortion-inducing drugs such as the so-called "morning after" pill, because Green's "most deeply held religious belief" is that life beginning at conception, the family said in a statement released through its attorneys.
As for the boycott, the company's founders believe customers have the right to vote with their feet.
"The Green family respects every individual's right to free speech and hopes that others will respect their rights also, including the right to live and do business according to their religious beliefs.," the statement said.
Hobby Lobby is believed to be the first non-Catholic company to file an objection to the healthcare mandate. The Newland family, the devoutly Catholic owners of Denver-based Hercules Industries filed a similar suit this past summer and won a court injunction that ruled that they are not obligated to follow the mandate.
"I think the law and precedent set by this case is very strong for Hobby Lobby and the Green Family," Windham said.