Hoarders' home in Texas filled with more than 100 cats, waste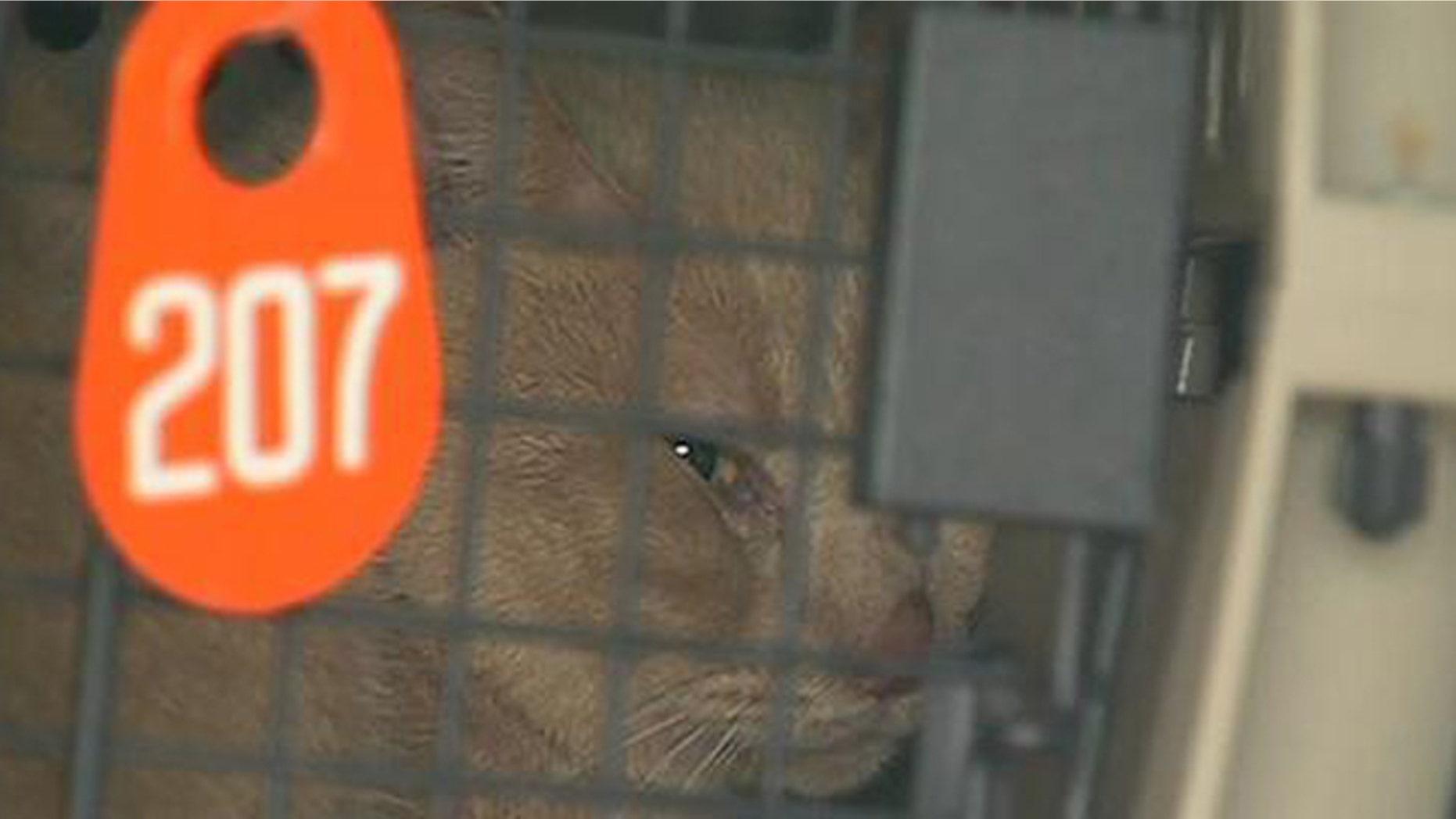 Officials have rescued more than 100 cats at the Texas home of 60-year-old twin sisters in what is being described as a "hoarding situation."
Authorities arrived at the house in Houston on Thursday morning after being called by neighbors.
Harris County Precinct 1 Constable Alan Rosen said cat feces in the garage of the house was piled 4 feet high and some of the cats had burrowed into the feces. It took investigators five hours to rescue all the cats, MyFoxHouston.com reports.
Authorities fear the situation has been going on for years. Constables told The Associated Press that no charges will be filed.
A Houston Society for the Prevention of Cruelty to Animals spokeswoman says the cats, which were taken to the shelter, were emaciated. One decomposing cat was found.
"There's about fifteen that are a little worse off from others," SPCA spokesperson Meera Nanhlal told MyFoxHouston.com. "There is a kitten with neurological issues. Cats with upper respiratory infections. Some so severe, they have blood coming out of their noses."
Rosen said one of the sisters remains hospitalized, while Adult Protective Services has custody of the other.
"It was very good that we went out there for an animal cruelty investigation because at the same time we were able to help them as well," Rosen said.
People looking to adopt the cats will have to wait until a judge gives approval, according to MyFoxHouston.com.
Click for more from MyFoxHouston.com.
The Associated Press contributed to this report.