Hillary Clinton portrait alerts security dogs, causes road closures in Miami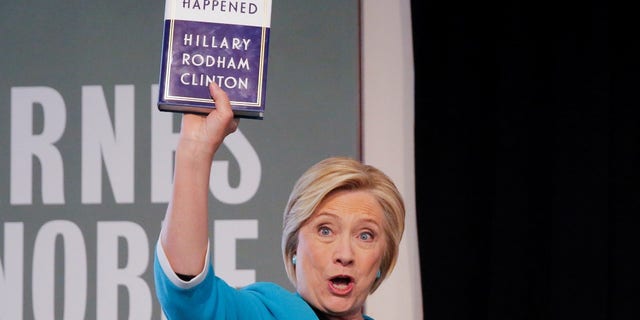 Miami police were forced to briefly shut down the area surrounding an art show and clear the site after security dogs reacted to a suspicious crate in Miami, Fla., during the Art Basel festival on Saturday morning.
But when authorities opened the crate outside the Art Miami tent, it contained none other than a "punk" style picture of Hillary Clinton -- complete with pink hair and a studded jacket.
The potential threat, nonetheless, delayed the opening of the tent located at One Herald Plaza, blocking out both event staff and attendees and prompting police to section off Biscayne Boulevard with their cruisers and caution tape, according to the Miami Herald.
MORE CLINTON TIES ON MUELLER TEAM: ONE DEPUTY ATTENDED CLINTON PARTY, ANOTHER REP'D TOP AIDE
MERRY RESISTMAS? A HILLARY CLINTON TREE TOPPER IS NOW ON SALE
Authorities eventually ran the 16 inch-by-20 inch acrylic wood artwork through the scanners, and it was deemed free from any threatening materials.
The painting, done by Orlando-based artist Scott Scheidly, had also been shipped a similar pop art-style portrait of President Trump – dubbed "Trump Pimp" – but the president's painting had already been removed from the crate prior to the security check.
Both artworks were listed at $4,000 each and sold to a single collector.
Police and event organizers said that it was unclear what had sparked the security scare, with gallery owner Ken Hashimoto joking that he assumed it to be a "Republican bomb dog."